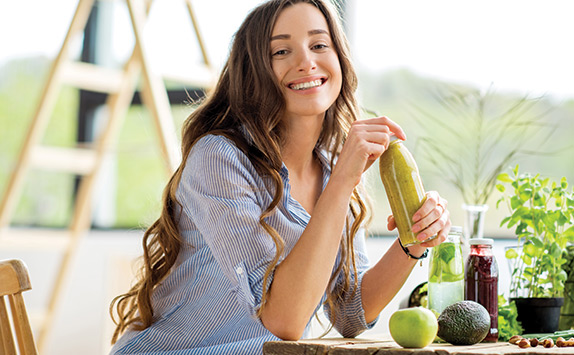 Flavours in health and nutrition
If you go to a hyper-mart and decide to buy the first crate of the season's mangoes, what do you perceive yourself doing? Undoubtedly, you will touch and smell the best-looking mango and purchase the crate only if the rifting aroma evokes your childhood memories.
Aroma is an essential component of flavour and is a quality attribute of fresh produce such as vegetables & fruits. Flavours are a complex mixture of a plethora of compounds either isolated from natural sources such as plants or animals or synthesized in a laboratory. Naturally, flavour compounds are synthesized from important nutrients such as amino acids, lipids. Subconsciously, we depend on smell and taste to seek nutritious food. Lately, however, our food has undergone tremendous change, and the flavour is no longer what it was. Excessive controlled breeding, poor quality soil, an excess of chemical fertilizers and pesticides have all resulted in a poor and substandard produce. One such an example would be that of tart pineapples grown as a result of using excessive nitrite fertilizers. Several studies on the comparative analysis of nutrients from different varieties of fruits and vegetables have shown extreme disparities in the nutritional profiles wherein an organic orange on an average will have a significantly greater amount of vitamin C than their standard counterparts.
Diminished flavours no doubt have few takers and also represent inferior products thereby making our diet unbalanced and deficient. Flavour thus plays a critical role in maintaining our health and nutritional requirements. It is said that based on the inherent nutritional profile of an individual, specific centre in our brain triggers cravings relevant to alleviate deficiency or prevent excesses. These cravings are in response to sensory exposure to the product or its flavour. Flavoured food and products thus aid in achieving optimum nutrition physiologically.
Amidst several flavorful fresh produce, vegetables from the Brassica and Allium family are distinctly known for their pungent aroma and flavour. Broccoli, cauliflower, cabbage, onion, garlic etc. all are rich in organosulphur compounds that emit a characteristic odour liked by some and avoided by many. Irrespective of whether you stay away from garlic or add sumptuous portions to every preparation, the many benefits of these odiferous compounds are well established. From being anti-cancerous to anti-inflammatory, the sulphur rich compounds offer numerous health-promoting benefits. On one side odorous compounds can impart affable flavours yet some may lead to off-flavours and taints. Microbial contamination and spoilage are often accompanied by such disagreeable whiffs acting as deterrents thereby ensuring safety and health.
Further, it is well recognized that there is a considerable decline in smell and taste perception of the elderly population that often results in a lower intake of food. The resulting malnutrition can be alleviated by the addition of strong flavours that enhance the palatability of food. Several research endeavours have shown an improved nutritional status of people that received flavour enhanced diet as a part of designed studies. Sufficient daily intake of flavour enhanced wholesome diet leads to increase in strength and immune function resulting in a better quality of life. The role of monosodium glutamate in achieving this has been rightly noted and several geriatric formulations incorporate this compound.
The consumer market is laden with processed food products having traditional as well as novel flavour variants. Our teas are no longer restricted to being black, green or English breakfast. Instead, flavoured fruit and spice teas have become the choice of every tea connoisseur. Packed with the benefits of traditional tea and embodied with the finest flavours, the modern day tea is nothing short of a health beverage in itself. For the health conscious bodybuilder, protein shakes are no longer a dreaded affair. With no bitter aftertaste and a gamut of flavours to enjoy, muscle building has become possible for even the most casual health enthusiast.
Fast food and ready to cook processed food products often are labelled as being laden with empty calories. Food technologists world over have delivered healthier counterparts such as wheat and oats noodles to replace the standard refined flour noodles. The palatability of these alternate products has been enhanced through smartly prepared flavour sachets.
On the domestic front, every grandma would swear by the taste of her 'tadka- dal' prepared using freshly ground spices coming straight from a mortar and pestle. In this fast-paced urban life, flavour spice formulations pack the same taste and aroma in an easy to apply form with added benefits of antioxidants and antimicrobial components making our food safe and nourishing.
Array
Keva has an extensive flavour shop for various food and beverage applications, besides a team of expert flavourists and food technologists for creating custom flavours and matches. To partner with us, contact Keva today.

Blog Archive
2021
August (1)
2020
September (1)
August (1)
March (2)
February (2)
January (3)
2019
October (1)
July (1)
May (1)
March (2)
February (2)
January (1)
2018
September (1)
July (1)
May (1)
April (2)
March (2)
February (2)
January (2)
2017
November (2)
October (2)