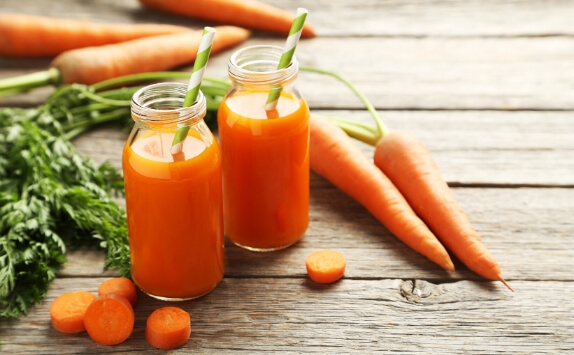 Clean Label and the role of Flavours
Latest global trends are what everybody looks forward to, be it concerning fashion or food. One such term in global trend is 'Clean label' that most food manufacturing companies would want to cater to its consumer.
What do consumers expect in Clean label? It is a challenge to understand this term; however, let us try to understand what it implies from general consumer point.
Health-conscious consumers think that the food pendulum had started swinging far away from naturals and more towards processed foods and thus, there is a need to reassess the ingredients and methods of processing to bring it back. Therefore for health-conscious consumers, the aptest definition of Clean label is one which can stand to the statements such as All Natural, Made from all-natural ingredients, Natural etc.
For Indian markets, the terms that reflect clean label are 'No added preservatives', No artificial colour, No artificial flavours, No added sugar, Natural etc. Thus the simplest form of explanation for a clean label is the exclusion of undesirable ingredients and having simple ingredients which consumers are familiar with.
From the regulatory perspective, the clean label does not have any regulatory or technical definition but is a perspective and is open for interpretations. However, the statements and claims made on clean labels, need to follow regulatory compliance to justify the same. Clean label terms such as natural, organic, GMO-free etc. have their distinct regulatory requirements. Manufacturers can make various clean label claims on the food products as per the Food Safety and Standards (Advertising and Claims) Regulations, 2018.
Finally, to provide a clear definition of a clean label can be a challenge as it varies with the products and their consumers. Regardless of the difficulties involved in clean label, it has strong consumer support that has led manufacturers to reformulate existing products or create new ones to fit in the shoes of clan label.
As these changes also pose an acceptability challenge, flavours play a much supportive role in overcoming some of these challenges, especially the mouthfeel of products get modified in some cases and thus flavours can bridge that gap. However, not functionally but organoleptically it mimics the feel.
One such application would be a low/ reduced-fat claim. Although flavour cannot replace the functional role played by fats and reduction of fat would have an effect on the texture of the product, but the flavour can fill in the gap created in taste profile, it can add that buttery touch.
Another support by flavours would be in clean-label statements such as reduced sugar/salt or no sugar/salt products. Flavours provide with the increased mouthfeel of creamier, fruity or juicy profiles to sweet products and to salt-reduced products it can add a salty zest.
Although whatever modifications the manufacturer does to the product, ultimately it has to be honest and truthful to its consumer and maintain the same palatability of the product. Thus flavour has a very critical role to play. Also, the manufacturer would not want to deviate the product from its concept of organic etc. Therefore to cater flavours to fit in the idea of being Natural, Gluten-free, Sugar-free, etc., one needs to take special care.
Many times fitting a flavour in these requirements may not be very difficult, but in some products, it does become a challenge to craft such flavours. However, things are never too steep, and when there is consumer demand, the market does follow.
Array
Keva has an extensive flavour shop for various food and beverage applications, besides a team of expert flavourists and food technologists for creating custom flavours and matches. To partner with us, contact Keva today.

Blog Archive
2021
August (1)
2020
September (1)
August (1)
March (2)
February (2)
January (3)
2019
October (1)
July (1)
May (1)
March (2)
February (2)
January (1)
2018
September (1)
July (1)
May (1)
April (2)
March (2)
February (2)
January (2)
2017
November (2)
October (2)