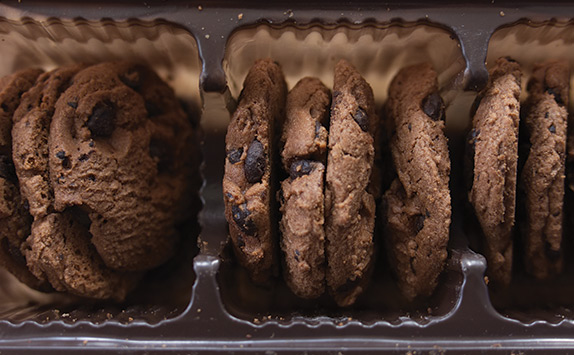 Factors affecting flavour stability
The most fundamental parameter that intensifies food quality and overall competitiveness is flavour and growing consideration is being given to the stability of flavour. There are different factors that impact flavour quality. It is a challenging task for a flavour company to ensure flavour is retained in the final product, especially by managing the long shelf life of the product.
Flavour stability is not only focused on single flavour molecules but on a whole food product. Different flavour compounds and their reactivity with other molecules is also essential when it comes to flavour stability.
Processing conditions and storage conditions of the product also matters. Different chemical changes take place in food during processing as well as during storage period. The main concern is the flavour stability i.e. to maintain flavour intensity throughout the processing stages and shelf life of the food product.
The major factors which affect the stability of a flavour are:
Heat treatment – It is said that heat is a friend as well as the enemy of flavouring compounds. There are several reactions induced by heat which includes carmalization, maillard reaction etc., helpful for flavour development. During processing, volatilization takes place, which is a loss of flavour (volatile component), as many flavouring substances have a lower boiling point compared to other ingredients of the product. Volatilization reduces overall flavour impact; it makes the overall flavour system off balance. In presence of heat, other ingredients that interact with flavour components affect the products taste & aroma.
Oxidation – The oxidation of lipids/fat leads to the development of off-flavour in a food product, such as extruded products, processed meat products. Developments of these undesirable flavours destabilize the original flavour of the product. These changes mostly occur during long storage periods of food products. Some citrus flavours get degraded due to oxidation. Low pH condition leads to degradation reaction of many citrus compounds.
Packaging materials – The packaging material may interact with the flavour constituents of the food, which could cause the loss of desirable food flavour and absorption of undesirable off-flavour from components of the packaging. Direct contact with the food with packaging material causes exchange or transfer of volatiles into food products. Factors like processing and sealing temperature, sterilization techniques, printing ink residues, adhesives, and barrier property of packaging materials can also affect flavour stability.
Storage condition – Different storage conditions of the product also affect flavour stability as some ingredients can be temperature sensitive. If a food product is not stored properly, it might affect its overall flavour perception of the product. To avoid that, proper storage conditions should be always mentioned on the packaging.
How to enhance the stability of flavour?
We can incorporate various flavour release techniques such as microencapsulation, granulation, etc. To avoid development of rancid /off-flavour in the fat-rich product, an antioxidant may help to retard rancidity in the product. Moisture barrier is included in packaging material to arrest moisture. We can incorporate aroma barrier in packaging to help retain flavour/aroma in foods and to prevent absorption of unwanted aroma into the food. Heat stable ingredients in flavouring preparation, the addition of different solvents and flavour ingredients carriers also help to maintain the flavour stability.
Array
Keva has an extensive flavour shop for various food and beverage applications, besides a team of expert flavourists and food technologists for creating custom flavours and matches. To partner with us, contact Keva today.

Blog Archive
2021
August (1)
2020
September (1)
August (1)
March (2)
February (2)
January (3)
2019
October (1)
July (1)
May (1)
March (2)
February (2)
January (1)
2018
September (1)
July (1)
May (1)
April (2)
March (2)
February (2)
January (2)
2017
November (2)
October (2)