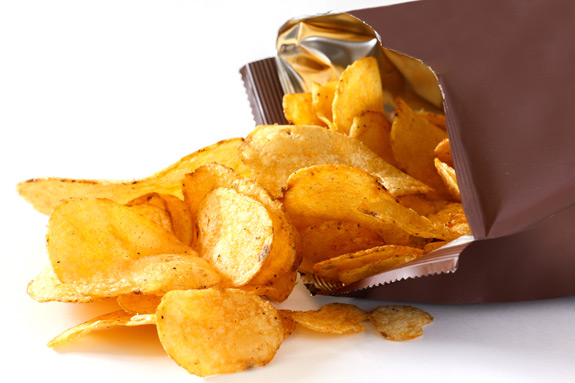 Lipid oxidation in food
Sometimes when we open a packet of chips, we get the greasy smell and the taste of chips is quite odd, well the reason behind these changes is due to lipid oxidation of the chips. Commonly this process is known as rancidity in fatty foods. Even the small amount of lipid-containing product goes into lipid oxidation.
Lipids are essential compounds in foods and impact many components from nutrition to mouth-feel. However, lipid compounds readily experience oxidation reactions, which adversely affect the texture, odour and colour of foods, which in turn leads to a reduced shelf-life. Lipid oxidation promotes off-flavour development in food.
Lipid oxidation of edible oils is a major concern for food manufacturers. Degradation of the unsaturated fatty acid ultimately affects the flavour. Hence more attention is needed in storage, which leads to economic concern in the food industry.
The lipid oxidation in food are of two types
Auto-oxidation that occurs in presence of oxygen, forms free radicals and hydrogen peroxide.
Photo-oxidation when food is exposed to UV radiation and forms singlet oxygen which reacts with polyunsaturated fatty acids which form hydroperoxide, the reason for auto-oxidation.
The primary products formed from autoxidation such as Hydroperoxides are extremely unstable. So they easily break down into secondary oxidation products like ketones, alkenes, aldehydes and alcohols, resulting in off-flavours and off-odours in food products. The major problem of lipid oxidation is faced by meat processing industries, snacks industries, etc.
The major factors responsible for off-flavour development is due to contact with food, air, light. Sometimes, exposure to high temperature also initiates lipid oxidation. A product containing polyunsaturated fatty acid mostly leads to lipid oxidation. Special care should be taken for products rich in polyunsaturated fatty acids.
To avoid oxidation of lipid, antioxidants are added to the product. Different flavours can be added to mask the off-flavour developed in a food product. Use of encapsulated flavour also helps to maintain the flavour of the food, which is lost due to lipid oxidation. Development of packaging material with low oxygen permeability also helps to avoid development of rancid flavour in packed food.
Array
Keva has an extensive flavour shop for various food and beverage applications, besides a team of expert flavourists and food technologists for creating custom flavours and matches. To partner with us, contact Keva today.

Blog Archive
2021
August (1)
2020
September (1)
August (1)
March (2)
February (2)
January (3)
2019
October (1)
July (1)
May (1)
March (2)
February (2)
January (1)
2018
September (1)
July (1)
May (1)
April (2)
March (2)
February (2)
January (2)
2017
November (2)
October (2)