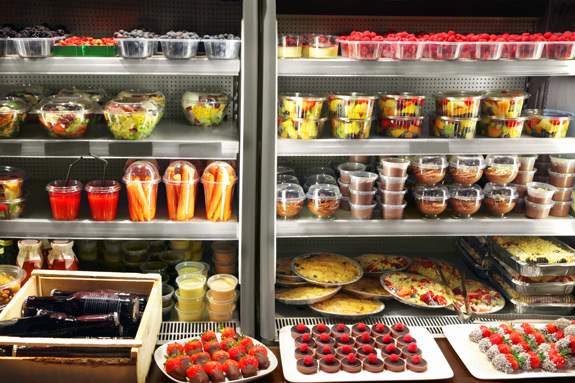 Flavour Scalping
Food packaging, the virtual salesperson is something which is often taken for granted. We often ignore its importance in imparting a positive perception. Scientists always find ways to reduce down the cost of packaging but still the cost of packaging is considered as a burden. Apart from these factors, packaging has a lot to do with the food's physical and chemical quality as well.
Packaging material, the environment surrounding it and the food matrix packaged inside interact with one other, thus leading to change in the inside environment of the packaged food and in turn change the physio-chemical composition of the food matrix.
Food packaging interaction is important when we select proper packaging material for various food applications. The selection of packaging material depends on the type of food (acidic, texture of the food item). It should be chosen as per the desired sensitivity to light, temperature, stress resistance and permeability in a food matrix.
Sometimes we drink half a bottle of water and leave it in the car for a few days. It may not be a good idea to grab the same bottle again to quench your thirst because of changes in taste of water caused by flavour scalping. In a car, some favourable condition for scalping such as oxygen, heat, light, are responsible for the changes in the taste of water in the plastic bottle.
Plastic packaging varies on a very wide range, varying from simple food wraps to the more complicated and sophisticated containers. There is a potent threat for contamination of the food packaged inside by the packaging films. There is a high possibility that packaging material may impart a flavour to the food. During plastic making, the volatile gets incorporated into the pellets. When the pellets are converted into plastic films, the film can be affected by residual volatiles. Many more factors such as processing temperature, filling temperature of the product, sealing temperature, sterilization process in pouches, all this affect the scalping of flavour.
Permeability to different gases, water vapour transmission, allows the contamination through external sources which lead to alteration of packaged food flavour. All the changes in the flavour ultimately affect the organoleptic quality. Selection of packaging material must be done carefully by considering the fact that it absorbs the volatiles from food and surroundings. Besides, there are also regulations that exist for use of packaging materials, which manufacturers need to comply with.
Array
Keva has an extensive flavour shop for various food and beverage applications, besides a team of expert flavourists and food technologists for creating custom flavours and matches. To partner with us, contact Keva today.
Blog Archive
2020
September (1)
August (1)
March (2)
February (2)
January (3)
2019
October (1)
July (1)
May (1)
March (2)
February (2)
January (1)
2018
September (1)
July (1)
May (1)
April (2)
March (2)
February (2)
January (2)
2017
November (2)
October (2)