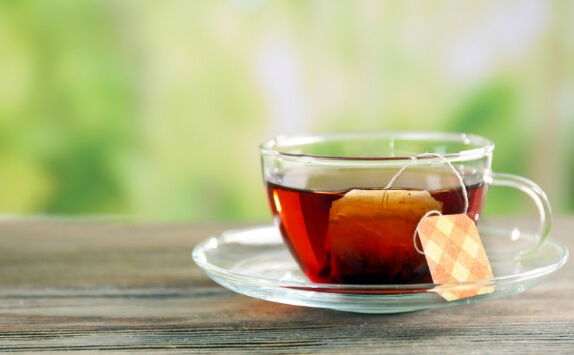 Different Types of Tea Flavours
The aromatic cuppa that wakes us up in the morning or refreshes us during our 4 pm break has no doubt undergone a massive transformation. Tea as a beverage has its origin in Asia where the health benefits are celebrated as part of the culture. Tea is a rich source of several phytochemicals such as Catechins, Epicatechins, Gallic acid, Caffeine and a dozen different antioxidants that are known to contribute towards optimal health. There are several varieties of tea available in the market today like Black tea, Green tea, Oolong tea, White tea and even probiotic tea like Kombucha, each having different levels of bio-actives and distinct flavour profiles. While the traditional English breakfast tea still has a huge global following, the millennials and the generation Z inch more towards experimenting flavoured tea.
Flavoured tea is a tea with tea leaves as a base, and added flavour to it, to make the culinary experience more interesting. Flavour in tea can be included in the form of inclusions such as spices, nuts, flowers, or as added flavour extracts such as essential oils of ginger, lemon and spices. Natural flavours in the form of essential oil, oleoresin, extract, distillate etc. are often added to the tea during manufacturing to produce a uniform, aromatic yet natural product. To complement the aroma and enhance the sensory appeal, natural colours are often added as well. So the strawberry tea would be bright pink with sweet notes of strawberry while blueberry would be bluish purple smelling of fresh blueberries. Manufacturers use jasmine flowers along with tea leaves during the drying process. The jasmine scent molecules are adsorbed by the tea leaves and are retained even after removal of jasmine flowers. Modern technique use extracts or oils spraying on tea leaves which gives an equal effect and is better manageable and cost-effective. The resultant tea has a delicate jasmine aroma sought by many.
The flavoured tea can be bulk packaged or sold as tea bags. Tea bags are preferred as the brewing time for most flavoured tea is a minute or two in contrast to traditional black tea that is brewed for a much longer time. The flavour compounds in such teas are volatiles and are lost if the tea is brewed for too long. Technological intervention in the form of tea bags with flavour granules and flakes provides extended flavour release when the tea comes in contact with water and provides a superior product. Most of the flavoured teas are brewed in water and not milk, except for spice/masala tea which needs longer brewing and goes well with milk.
With the popularisation of ice tea, flavoured teas have contributed to the spectrum of ice tea options in popular tea cafes and coffee shops. Not only can you enjoy your warm cuppa on a cold winter morning, but a chilled glass of flavoured tea is also a must have on a warm summer afternoon. An interesting alternative to flavoured tea is the herbal tea. Herbal tea has an important difference that is the absence of tea leaves as a base. Herbal teas have flowers and leave from herbal aromatic plants and do not have tea leave thus making them caffeine free. Additionally, to balance herbal flavours and offer a controlled palate, natural flavourings are often used in herbal teas to offer superior flavourful products. Rather than containing actual flowers, herbs or leaves, flavoured herbal tea has the delicate notes of the real plant without any unpleasant undernotes that are often found in aromatic herbs and flowers. These teas are infused in hot or cold water and served like any other flavoured tea. Though the refreshing, absence of neuro-stimulant caffeine in these herbal teas makes them less popular with caffeine addicts but highly pursued after by pregnant women, children and people with caffeine exclusions in the diet.
A recent refreshment beverage that has caught on in many restaurants and cafes is the sparkling iced tea. Lightly carbonated and packed with flavour, this drink has fast caught fancy of many connoisseurs. Whether it is freshly made or canned, this mildly sweetened, flavourful fizzy drink can be paired with any greasy food and makes a healthier alternative to calorie-laden sodas or even alcoholic drinks. Digestive probiotic teas in the form of spore loaded or live cell containing fermented tea is a boon to gut health. Formulated with traditional wisdom and containing spice, berry and floral notes, these blends supports digestion and are often consumed post meals.
Array
Keva has an extensive flavour shop for various food and beverage applications, besides a team of expert flavourists and food technologists for creating custom flavours and matches. To partner with us, contact Keva today.

Blog Archive
2021
August (1)
2020
September (1)
August (1)
March (2)
February (2)
January (3)
2019
October (1)
July (1)
May (1)
March (2)
February (2)
January (1)
2018
September (1)
July (1)
May (1)
April (2)
March (2)
February (2)
January (2)
2017
November (2)
October (2)