Savorly - Seasonings with Top Notes
In the context of creating flavours for foods and snacks, seasoning brings out or intensifies the natural flavour of the food without changing its original texture. Our top note flavours and seasonings for snacks are perfect for savoury products. From ethnic to authentic, from herbs to spices, our distinct seasoning blends can surely deliver the taste which consumers want.
How we make snacking tastier with Savorly?
Savorly seasonings are an ensemble of flavours by Keva - specially crafted for savoury snacks manufacturers. We formulate distinct seasoning blends by adding flavour top notes besides natural herbs and spices to make snacking tastier.
Seasoning Solutions for various formats
Potato Chips
Tortillas & Nachos
Extruded Snacks
Indian Snacks
Savoury Biscuits
Baked Thins
Popcorn
Fox Nuts
Seasonings for Savoury Snacks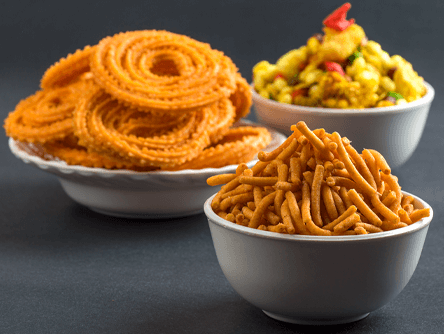 Perfect seasoning is an art that can transform core products into sensorial delight and enable manufacturers to have a competitive edge. At Keva Flavours, our seasoning solutions are capable of being used in snack dusting, coating and even slurry applications. Our seasonings are ideal for a wide range of snack items like chips, popcorn, fox nuts, baked thins & extruded snacks.
Extensive range of seasoning flavours to defy palatal boundaries
Indian Ethnic Flavours
South-East Asian Flavours
International Flavours
Fusion Flavours
Customize your seasonings for snacks to match your need
GMO-Free
Halal & Kosher Certifiable
Contain Natural Colouring*
Customized Blending*
Request a sample
At Keva, we understand the growing consumers' demand and awareness about health and wellness. Consumers today are very well concerned about their salt intake but don't want to compromise on taste. Keeping this in mind, we have developed salt reduction techniques for guilt-free snacking. This technique brings down the quantity of sodium content in your product while ensuring the original taste. To explore more about top notes and seasoning flavours, contact our savoury experts today.
Contact Us