Single minded focus on delight!
Our flavours have impacted the fortunes of numerous brands around the world. We currently boast of an extensive library of flavouring agents, comprising nature-identical, natural and artificial flavours. Our flavouring agents are available in liquid, emulsion and dry mix forms.
We offer high-performance encapsulated flavour powders and granules for specialised applications. This is best suited for products which require greater flavour stability and controlled release. We also develop seasonings widely used in savoury products. Our innovative flavour technology used in seasonings helps improve flavour delivery in savoury snacks.
Types of Flavouring
Natural Flavours
We offer natural flavouring agents that contain natural flavouring substances. These natural flavouring substances are extracted using physical, enzymatic, or microbiological processes from materials of plant or animal origin. These substances are obtained either in the raw form or go through minimal processes used in human food preparation.
Nature Identical Flavours
Nature-identical flavouring substances are chemically and organoleptically the same as natural flavouring substances, but obtained through synthesis or isolated through chemical processes. However, they do not carry any artificial flavouring substances.
Artificial Flavours
Artificial flavours contain artificial flavouring substances which are chemically different but can have the same sensory characteristics of their natural counterparts. They are commonly produced through fractional distillation and additional chemical manipulation of naturally sourced aroma chemicals, crude oil, or coal tar.
Flavouring Agents & Seasonings
Liquid Flavours
Our liquid flavour agents are available in two forms – water soluble and oil soluble or fat soluble.
Dry Mix Flavours
We offer dry mix powder flavours. We can convert any liquid flavours into dry flowable powders to suit your application needs. Our dry mix food flavouring powders serve as a cost-effective solution for preparation of Powder Soft drinks, Health food drinks, Dry Premixes, Pharmaceuticals, Nutraceuticals and Bakery applications.
Emulsion Flavours
Flavouring materials are suspended in water/oil with a suitable emulsifier to form emulsion flavours. The stability of emulsion flavours is better than regular flavours. Emulsion flavours are more commonly used in beverages where the release of flavours is in a controlled manner, which renders a higher stability to the flavour emulsions.
Encapsulated Powder Flavours
Spray-dried flavours also known as encapsulated flavours, are an important flavourings group. In this group, the aromatics are sealed or encapsulated in an Arabic gum or modified starch protective casing. These powdered and free-flowing flavours, are protected from polymerization, oxidation or evaporation and are perfectly stable over a long-term. In order to retain the full aromatic profile, a spray-drying process is incorporated. This allows a significant usage of constituents which couldn't have been readily utilised into traditional liquid flavours.
Our encapsulated flavours are used as ingredients in the food industry for applications such as rapid preparations for desserts, cakes, biscuits, tea bags, loose tea, coffee, instant drinks, and confectionery. Flavour encapsulations is used in tablets through direct compression to incorporate active ingredients. It is also used in cosmetic products. Know more here – Encapsulated Powder Flavours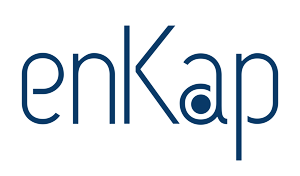 Flavoured Agglomerates
This format is used to give a longer flavour shelf life, for two or more than two years of storage. This format is used in ready-to-drink food to have a better taste profile due to the flavour concentrates and a longer shelf life.
Our flavour granules can be used alone or in combination. Strawberry, orange, lemon, bergamot, ginger, and honey are few examples of granulated flavours. They are widely used in tea bags for flavoured tea. Know more here – Flavoured Agglomerates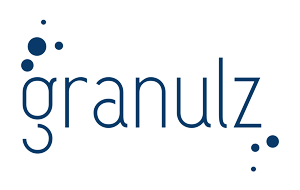 Seasonings with Top Notes
Seasoning is a mixture containing one or more spices or spice extracts in addition to acidulants, salts, sugars, and mono-glutamate. In a seasoning, flavours used are top notes. Our seasonings are used to enhance the flavour of food and the food aroma, and to improve its acceptance to consumers. They are generally added during processing or production of food products.
Our seasonings are widely used in snack food products, meat products, instant soup mixes, dry gravy mixes, instant sauces, and salad dressings. Know more here – Seasonings with Top Notes