Products unique to every market, adhering to global standards
All flavour makers agree that flavours manufacturing processes are complex in nature. Each product is unique and comes with its own set of challenges. However, we ensure that they meet global QC standards at every stage of creating food grade flavouring agents. Our facilities and processes are SAP enabled and adhere to FSSC 22000, ISO 22000:2005, ISO/TS 22002-1 2009, Additional FSSC 22000 requirements, and ISO 9001:2008.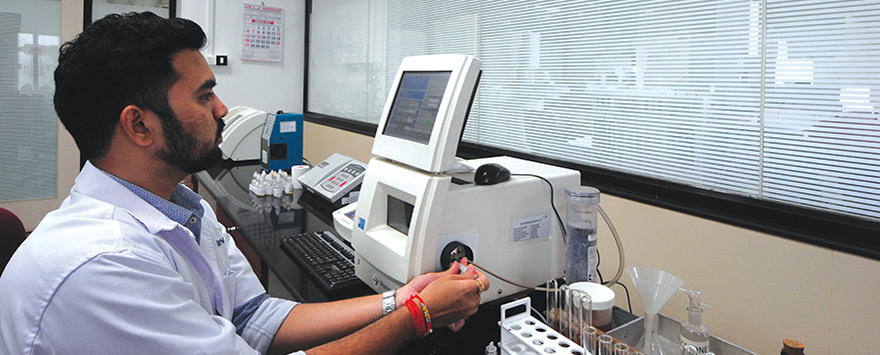 Our flavours facilities are FSSAl (Food Safety and Standards Authority of India) approved. Our plants are Halal audited and we offer Halal-certified flavours to our valued customers. Our manufacturing plants are also ISO 14001:2015 certified, a spoke on our sustainability wheel. Our highly-equipped flavour testing laboratories have a comprehensive quality policy to ensure the best production of food flavouring concentrates.
Our facilities are equipped with Gas Chromatography Mass Spectrometry (GC-MS), Gas Chromatography Mass Spectrometry with the Flame Ionization Detector (GC-MS FID), Ultra Violet Spectroscopy Infra-Red Spectroscopy, Nuclear Magnetic Resonance (NMR), High-performance liquid chromatography (HPLC), Density meters, Automatic Polarimeters, Tintometers, Flash-point testers, a microbiology testing laboratory.