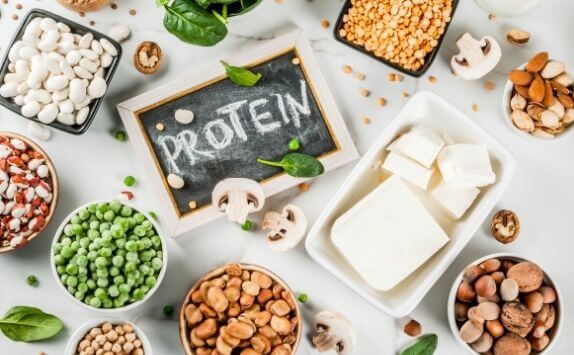 Flavour and Protein interaction
When we talk about any food product's food matrix, we refer to the nutrient and non-nutrients components and their relationships. Carbohydrate, protein, fat, vitamin, mineral, flavour etc., are some of its parts that arise in our mind. Among them, protein is one of the significant component having a prominent role in the food matrix. And this protein is considered an essential macronutrient by functioning as building blocks of body tissue. Sportspersons or athletes prefer protein-rich food for energy and muscle building. But when we focus on protein through the lens of flavouring, then one cannot be entirely satisfied. The reason is protein imparts "off-taste" or "after-taste" to food product which ultimately harms consumer satisfaction.
Protein has the potency to alter the flavour perception by interacting with it in the food matrix. The common alterations are as follows.
Giving off-taste: This can be either the bitter off-taste or astringent mouthfeel. For example, soy protein gives a beany, green, bitter note, while whey protein gives a hay-like, grassy, astringent note to the food.
Change of sensory profile: Protein can alter the product's sensory profile by binding with aroma compounds, influenced by the 3-dimensional structure. The volatile aroma chemicals get trapped into non-volatile binding sites of the protein. If the bonding is strong, then the flavour release gets affected, making taste buds unsatisfied.
In beverages, whey protein contributes to a sweet note, while soy protein contributes to cereal or grainy notes. If a product like beverages has an emulsification system in it, then also the taste is influenced. The presence of proteins at oil in the water emulsion interface can affect sensory perception. The extent of emulsification and droplet size of emulsion affects flavour release, making its sensory perception suffer. So, optimization of sensory quality in such high protein product is necessary.
Nowadays, high protein products are gaining the attention of the market for health and nutrition. The pea protein isolate, soy protein isolate, whey protein powder, peanut butter, protein bar, high protein yoghurts, protein milk, are examples. And while formulating such products, the most critical hurdle is satisfying the organoleptic requirements because of off-taste. One prominent way to overcome this challenge is flavour masking. Specially created flavours can mask the off-taste by imparting other taste. The bitterness of protein can be masked by using sweet flavours or by blocking bitter taste receptors. The use of complementary flavours related to the protein is the crucial parameter. For example, if pea protein gives an earthy note, then we can use nutty flavours for its masking. If soy protein gives a green note, we can use strawberry flavour with sweet, fruity, green notes.
During the choice of flavours for high protein food products, one has to consider the following factors.
Flavour selection: chocolate flavours, citrus flavours, berry flavours are some highly demanding flavour categories.
Flavour dosage: determine suitable dosage for both sensory and economic balance.
Flavour performance: flavour should be able to perform in the finished product by withstanding processing and storage.
So, flavours are the best weapon in the battle of high protein food products. If you involve your flavour supplier at the initial stage of formulating the product, it improves your product's chances of success.
Array
Keva has an extensive flavour shop for various food and beverage applications, besides a team of expert flavourists and food technologists for creating custom flavours and matches. To partner with us, contact Keva today.

Blog Archive
2021
August (1)
2020
September (1)
August (1)
March (2)
February (2)
January (3)
2019
October (1)
July (1)
May (1)
March (2)
February (2)
January (1)
2018
September (1)
July (1)
May (1)
April (2)
March (2)
February (2)
January (2)
2017
November (2)
October (2)