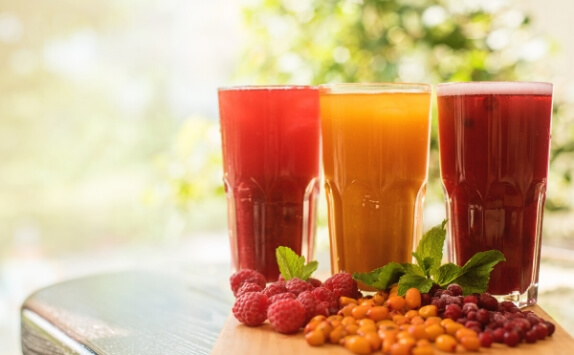 Sugar Reduction with Flavours
In today's modern and ever more health-conscious world, there is a growing demand and need for there to be a reduction in the level of sugar consumed. It is especially required in beverages as it contains the maximum amount of sugar.
Why is this necessary? Table Sugar, as we know, is Sucrose which is a DiSaccharide. The basic chemical formula is C6H12O6 — the same as glucose and the same as starch. Glucose is a MonoSaccharide which is to say it spends its life on its' own as one molecule; sometimes, two molecules are joined by covalent bonding and form Sucrose. If many more join the same train, you get a poly or long-chain saccharide, and that is starch. Starch is broken down into sugar in the mouth with the salivary enzyme amylase. That is why if you keep a piece of bread in your mouth for long enough, it becomes sweeter. Sugar seems such a harmless word; it is used in everyday language as a term of endearment.
The problem with sugar is in nature; it only really appears even in the sweetest of fruit at concentrations of 4-6%. But human loves to refine and purify. So we use pure sugar, and in soft beverages, it's on its' own at 10%. Your cells do not use sugar but Adenosine Triphosphate and Adenosine Diphosphate to produce energy. Sugar is converted into this by Insulin produced in the Pancreas. The Pancreas was not designed to cope with such a huge volume of sugar; it is being asked to convert. As a result, it works overtime. In human physiology, that means anaerobically. It causes damage over the long term, and you may end up developing type 2 and later type 1 diabetes. It means that there is unconverted sugar in your bloodstream.
The best solution that allows us to keep all the things we love and the taste we love is to lower the sugar content and replace that sweetness with another material that is not going to make our health suffer. The solution that best fits most people's conception of what is healthy or less harmful is to use a blend of naturally occurring substances that have an inherent sweetness, not from Sucrose. Each one of these comes with their set of problems. Stevia has an unpleasant after taste, so does Lohan Guo or monk fruit. They can only be used at a certain level because they are not sugar and if you try and replace too much, nobody likes it.
This is where the flavour industry comes in. We use blends of different natural non-nutritive sweeteners, and we can mask the unpleasant after taste. It makes it possible to replace about 50% of sugar in a soft drink. We can add sugary aromas to trick the olfactory system as sugar, especially brown sugar, has a smell. These replacers or modulators are tailored for each application. It means that a sugar replacer that works well in an apple beverage does not work very well in a citrus beverage.
At Keva, our team of experts study individual applications to come up with customised solutions meant for reducing the inclusion of sugar content.
Array
Keva has an extensive flavour shop for various food and beverage applications, besides a team of expert flavourists and food technologists for creating custom flavours and matches. To partner with us, contact Keva today.

Blog Archive
2021
August (1)
2020
September (1)
August (1)
March (2)
February (2)
January (3)
2019
October (1)
July (1)
May (1)
March (2)
February (2)
January (1)
2018
September (1)
July (1)
May (1)
April (2)
March (2)
February (2)
January (2)
2017
November (2)
October (2)