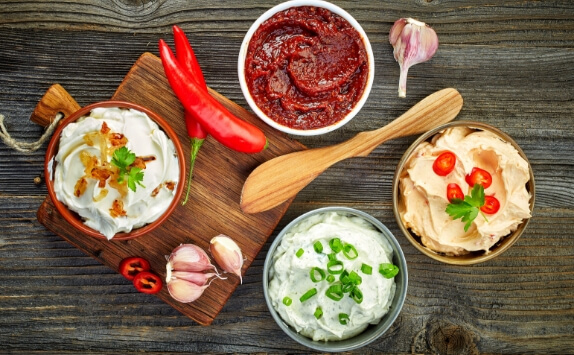 Emerging Flavour Trends – Natural & Newness
Aggressive marketing schemes, globalisation and opening of markets have prompted the consumers to crave global flavours from the comfort of their couch. Consumers want to try to experiment with diverse flavours and cuisines that boast of being 'natural' and 'safe' without investing too much time and energy. Thus, the demand for certain natural flavours has risen leading to launch of novel flavoured products.
A large percentage of consumer's express interest in unfamiliar flavours that are offered in familiar styles and are open to trying new flavours that are accompanied with an elaborate description on the label. One such unique candidate is the 'achaar' flavour. Traditionally achaar is the Indian version of a spicy pickle made using vegetables, fruits, oil, salt and spices. Partially fermented and tangy to taste, this dish has led to the achaar flavour. Any product featuring this flavour and the fable behind it garners new consumers open to experimentation.
The introduction of exotic flavours having traditional roots has been done slowly, steadily and with a detailed plan. New flavours have always been introduced initially as dips or sauces so that consumers can have a taste and yet not get smothered by the foreign experience. Sriracha sauce or hummus dip that started as side dishes now have taken centre stage as chief flavours in many processed products. The popularity of these flavours has indeed ignited further interest in ethnic cuisines. World over, demand for Indian, middle eastern, African and Asian flavours and dishes has surged. The market shelves are lined with snacks having an exotic tandoor or tagine flavour, zaatar spices or ramen notes.
Today the customer seeks an integration of optimum flavour, colour and functionality from flavoured food. Saffron and turmeric are two such natural flavour and colour bearing trendsetting spice ingredients. Saffron flavoured desserts, beverages and processed products feature as premium products with well-established health claims from the constituent bio-actives. Similarly, turmeric features in top 10 botanicals and is popular for its anti-inflammatory and antioxidant properties.  The flavour and yellow colour of this spice has been used in lattes, snacks, confectionaries, etc.
Further, flowers and herbs have been exploited for their distinct natural essences. Products such as health drinks have initiated flavour trends by including flavours such as moringa and lavender while cereal and granola bars have included herbs such as ashwagandha, mulethi and tulsi as inclusions or as natural flavours. Popularity and health benefits of these natural flavours have led to major trends in all food sectors today. Through the utilization of natural flavours, processing industries can make appreciable economic gains.
The popularity of umami flavour has been witnessed for decades now and recently its cousin kokumi has been in the limelight. Kokumi is said to enhance the flavours – sweet, salty & umami notes and hence it is mostly used in meat based dishes. Another process-related flavour is the smoke flavour. Traditionally identified as an American flavour associated with meat barbeques, this flavour has now taken over fish, vegetables and all processed categories. Comfort snacking on products having smoke flavour has thus been on a climb. Street carts and food truck flavours have also been further popularised and integrated with processed food. Pani puri flavour, chat masala or taco flavoured chips have become a must-have craze this season.
Finally, efforts in the desert, bakery and confectionery industry has resulted in reduction of sweetness without any compromise in taste. This has led to an increase in olive oil and vinegar flavoured desserts that cut the sweet taste, reduce the calories and offer an alternate take on conventional sweets. A global survey conducted by the PR agency 'Ingredient Communications' revealed that as many as 73% of consumers were happy to pay a higher retail price for a food product made with ingredients they know and trust. Thus, clean label has been recognised as a major trend that opens opportunities for manufacturers that comply.
However, using natural flavours is not an easy task and is often accompanied by its own roadblocks. A sustainable supply of raw materials, batch-to-batch variation in raw material or extracts, cost, etc. often needs to be looked into. Often there are variations in regulatory requirements based on application and countries, thus posing a concern sometimes. However, overall flavours are safe to use as they consist of approved ingredients, which have undergone risk analysis.
Array
Keva has an extensive flavour shop for various food and beverage applications, besides a team of expert flavourists and food technologists for creating custom flavours and matches. To partner with us, contact Keva today.

Blog Archive
2021
August (1)
2020
September (1)
August (1)
March (2)
February (2)
January (3)
2019
October (1)
July (1)
May (1)
March (2)
February (2)
January (1)
2018
September (1)
July (1)
May (1)
April (2)
March (2)
February (2)
January (2)
2017
November (2)
October (2)