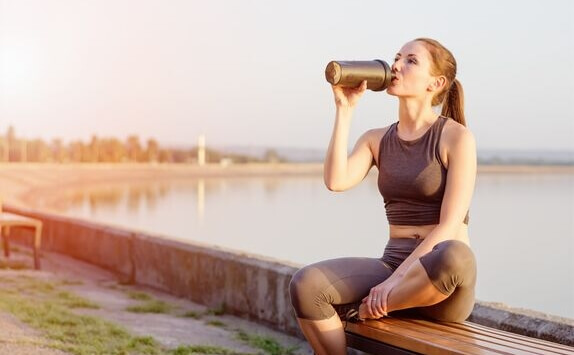 Flavour Influences Selection of Healthier Option
Our ancestors may never have thought there would be an era when people would have to be selective in what they eat to remain healthy. As we have evolved, our eating habits have evolved too, and we have moved away from natural and raw form of food to processed foods. Besides the changes in eating habits, we have also moved towards a more sedentary lifestyle that has further led to an increase in some lifestyle-related diseases such as diabetes, cardiovascular diseases and obesity. In most of the developed countries, the rise in lifestyle diseases has become a major concern, which has led them to create systems to enable their citizens to choose healthy options.
How flavours influence healthy choices?
In today's competitive market, there are many options available to select from and they are healthy too; however, most of them are non-palatable because of bitter or bland taste. Flavours thus play a vital role in increasing the acceptability of such products to the consumer. Taste is very important criteria. If there is off-taste, the body's taste reflectors give a gag reflex action and prevents the food from swallowing in the body. Thus to mask such off or unwanted taste and make the food acceptable by taste buds to allow its ingestion into the body, flavours play a major role.
All bitter and bland is not always healthy. Besides, some food which are widely consumed, can be made healthy too. However, because of the presence of the high amount of salt or sugar content, they are into a concern area. Most of the consumers prefer snacking their most favourite snack high in salt or sugar. However, they can be made into healthy choice by using salt & sugar reduction techniques.

Healthier Food choices 
Nutraceuticals or Health drinks are the common food options that one can think of when it comes to food with health benefits. However, what consumers are now looking for is the healthier versions of their favourite snacks and beverages by reduction of fats, salt and sugar. This is also now the focus of most of the global foods regulators. This has encouraged FBOs (Food business operators) also to look at various alternatives and reduce salt, sugar and fats in their products. However, the challenge that comes along is how to fill the vacuum that is created by reduction of these ingredients that have a critical role to play not only regarding taste but also in technological aspects. Salt or sweet enhancing flavours help to bridge this gap of taste to a much greater extent and resulting into moving the product into a healthier category.
Many flavour combinations have a synergistic effect whereby they enhance the sweet or salty profile of the product and thereby reducing the actual use of these ingredients. Most umami flavours reduce the need for salt as they enhance the salty notes of food. Sometimes adding salty notes triggers the taste buds to perceive more of sweet notes and thereby reducing the sugar requirement. Some salty notes also enhance the sour profile. That is why we see many citrus fruits or sweet-sour fruits with a tinge of salty notes. Also pineapples taste sourer when sprinkled with salt. Thus, flavours also allow a product to get consumer acceptability in terms of taste and health.
Array
Keva has an extensive flavour shop for various food and beverage applications, besides a team of expert flavourists and food technologists for creating custom flavours and matches. To partner with us, contact Keva today.

Blog Archive
2021
August (1)
2020
September (1)
August (1)
March (2)
February (2)
January (3)
2019
October (1)
July (1)
May (1)
March (2)
February (2)
January (1)
2018
September (1)
July (1)
May (1)
April (2)
March (2)
February (2)
January (2)
2017
November (2)
October (2)