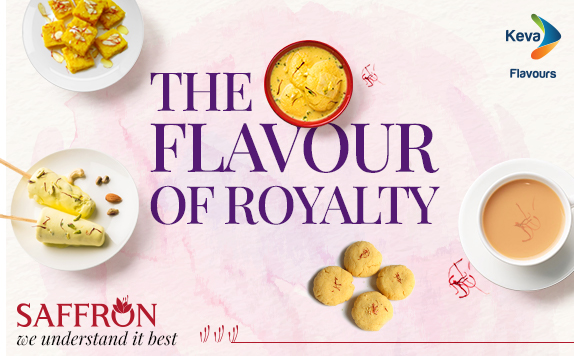 Saffron Flavour: The Golden Elixir of Culinary Excellence
Saffron's legacy gleams as a radiant thread woven through the fabric of human history—an enigmatic journey that exudes allure. Its time-defying odyssey mirrors opulence, taste, and tradition. From antiquity to present-day kitchens, saffron's indelible mark persists. It graced regal tables, symbolizing riches, and its aroma and taste enhancing generations of recipes.
Saffron, a special spice, comes from the stigma of the Crocus sativus flower. It takes 75,000 saffron flowers to make one pound of saffron thread because each flower has only three stigmas. This makes it the most labor-intensive spice to cultivate.
The distinctive aroma and flavour of saffron come from compounds like crocin and safranal, which contribute to its unique profile. It is one of the most expensive spices by weight.
Beyond cuisine, saffron's vibrant hues adorned textiles, manuscripts, and sacred relics, echoing its cultural import. In the past, saffron was valued for its healing properties and used in ancient remedies. Recent research also highlights its antioxidant and mood-lifting effects.
Saffron: The Secret Ingredient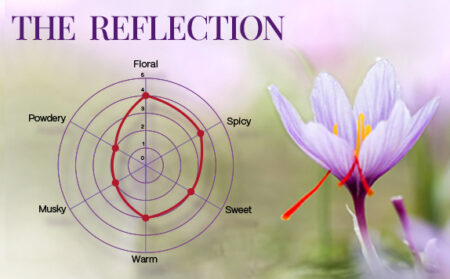 In the sun-kissed fields of distant lands, a precious treasure lies concealed within the heart of delicate purple crocus flowers. Saffron—the secret ingredient that unlocks a world of flavour, history, and enchantment with every golden strand.
Saffron's sweet side is like a soft hug for your taste buds. Even a small bit can add a honey-like taste that balances all the other amazing notes. A subtle spiciness that interplay with other elements, adds a captivating twist to dishes.
Saffron's musky and powdery undertones whisper enigmatic tales and seamlessly meld with ingredients, casting inviting aromas. Saffron also imparts warmth, wrapping dishes in comfort, particularly during colder seasons. And let's not overlook its floral persona; a bouquet of blossoms graces palates.
Imagine a delicate dance of floral, spicy, sweet, warm, musky, and powdery notes that excite our senses. Saffron is an intricate beauty of taste.
The Flavour of Royalty
Saffron is often hailed as the "Flavour of Royalty" because it has graced the tables of kings, queens, and nobility for centuries. It is an exquisite spice that has enchanted palates for centuries with its unique aroma, vibrant color, and distinctive taste.
Throughout history, saffron has been a symbol of wealth, luxury, and refinement. Today, saffron continues to be celebrated as a symbol of extravagance and excellence in the culinary world. Be it enriching the delicious Indian biryani, lending its regal touch to saffron milk and saffron Kheer, or elevating the subtlety of delicate ice creams, saffron reigns supreme as the flavour of choice for those seeking culinary excellence.
Keva Flavours: Crafting Saffron Excellence
At the forefront of the industry, Keva Flavours proudly stands as a leader in crafting exceptional saffron flavours. Our portfolio reflects our dedication to offering a comprehensive spectrum of choices to cater to diverse preferences, from the purity of natural to the precision of nature-identical and artificial flavours. We are committed to delivering the most authentic and captivating saffron experience with every sip and bite.
Join us at Keva Flavours as we craft exquisite saffron flavours, celebrating this spice's enduring impact on taste and heritage.
Array
Keva has an extensive flavour shop for various food and beverage applications, besides a team of expert flavourists and food technologists for creating custom flavours and matches. To partner with us, contact Keva today.

Blog Archive
2021
August (1)
2020
September (1)
August (1)
March (2)
February (2)
January (3)
2019
October (1)
July (1)
May (1)
March (2)
February (2)
January (1)
2018
September (1)
July (1)
May (1)
April (2)
March (2)
February (2)
January (2)
2017
November (2)
October (2)