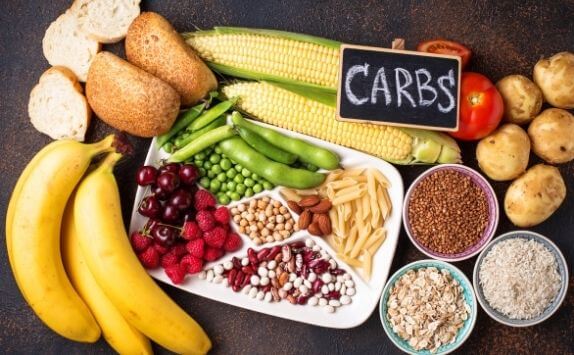 Effect of Carbohydrates on Flavor Perception
Among the three macro-nutrients of the food matrix, carbohydrate provides energy to our body. Chemically they are made of carbon, hydrogen and oxygen. Saccharides are the basic building blocks of carbohydrates. Based on molecular weight, carbohydrates can be classified into four categories.
Monosaccharides like Glucose, Fructose, Galactose etc.
Disaccharides like Sucrose or Lactose
Oligonucleotides like Raffinose
Polysaccharides like Starch, Cellulose, Hydrocolloids etc.
These carbohydrates are having an essential role in the perception of food. Sugar (which is a carbohydrate) is useful for the taste, texture, aroma and colour of various food products. Different types of sugar are found in diverse food sources.
Fructose or fruit sugar found in fruits & honey is one and half times sweeter than sucrose. Litchis, pomegranate, passion fruit, mangoes, bananas are some of the fruits having high sugar content.
Maltose (glucose + glucose), also known as malt sugar, is found in the food in which starch is fermented by enzyme or yeast.
Lactose (galactose + glucose) in milk so often called milk sugar. Human milk contains around 7.2%, while cow milk contains 4.7% of lactose.
Sucrose (glucose + fructose) is ordinary table sugar that we use daily for sweetness. It is crystallized white sugar obtained from the sugar cane plant. Sucrose can improve aroma perception in some food but can also act opposite in wine or coffee.
Carbohydrates play a critical role in developing flavour and colour in food products through non-enzymatic browning reactions. The Maillard reaction and caramelization are two primary mechanisms responsible for this. In the Maillard reaction, the reducing sugar reacts with amino acid when heated above 140˚C. It produces a melanoidin compound which causes a brown colour to the food product. It can also create sweet, roasted, brown aroma notes. We can observe this phenomenon in baked bread, roasted chicken or charred burgers.
Caramelization is the oxidation of sugar when dry heated at a temperature above 110˚C. It gives volatile aroma compounds having golden brown colour and caramelized, nutty, brown flavour. Different sugars have different caramelization temperature. The compound diacetyl responsible for buttery flavour is a result of caramelization. Then esters, lactones, maltol are some other examples.
But sometimes carbohydrates also affects negatively for food perception. Hydrocolloids like gums, pectin can form gel along with water and entraps flavour molecules in it, causing a reduction in flavour intensity. There are two main reasons why aroma compounds retain in the carbohydrate matrix. One is the diffusion of aroma compounds by viscosity change, and the second is several interactions between aroma compound & polysaccharides like gelling, salting-out effect, complex formation etc. Retention of aroma compound by carbohydrate increases with an increase in molecular weight and decrease in polarity & volatility. Generally, alcohols are more active for interaction with polysaccharides through hydrogen bonding. Aldehydes and ketones stand after alcohols for the same.
Many carbohydrates are used as carrier material for flavour encapsulation by flavour industries. The carbohydrates can form a glassy matrix at lower water content, useful for aroma retention through flavour encapsulation. Oligosaccharides like cyclodextrin are suitable carriers of volatile aroma compounds in encapsulation. The encapsulated powdered flavour made by the spray drying uses cyclodextrins, modified starches as career material.
Therefore right from table sugar to Maillard reaction to flavour encapsulation, carbohydrate is vital in food perception. So, the proper understanding of flavour-carbohydrate interaction is necessary while developing novel food products as it can affect the overall sensory properties of the food.
Array
Keva has an extensive flavour shop for various food and beverage applications, besides a team of expert flavourists and food technologists for creating custom flavours and matches. To partner with us, contact Keva today.

Blog Archive
2021
August (1)
2020
September (1)
August (1)
March (2)
February (2)
January (3)
2019
October (1)
July (1)
May (1)
March (2)
February (2)
January (1)
2018
September (1)
July (1)
May (1)
April (2)
March (2)
February (2)
January (2)
2017
November (2)
October (2)