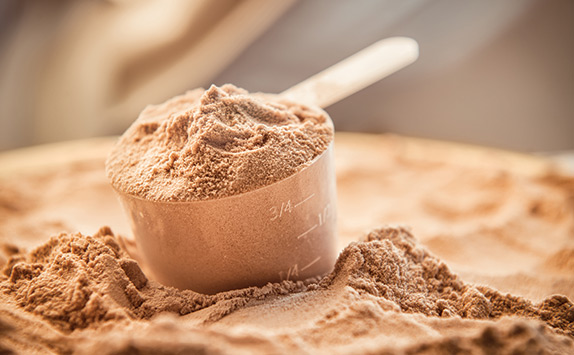 Flavours in functional food
"Let food be thy medicine and medicine be thy food", this famous quote of the father of Medicine-Hippocrates, emphasizes the healing powers of our diet. In the fast-paced, stress-laden life, the contemporary urbanite has shifted his focus from popping pills aimed at curing a disease to consuming preventive diet to avert falling ill. Food technologists have come to the rescue and the current market is flooded with health claims and functional foods. Functional foods are products that are fortified or processed such that they impart some physiological benefit to the consumer that goes beyond general nutrition. There are several classifications of functional food based on the active ingredients or product characteristics. Some common functional food that we encounter during our grocery trips to the supermarket are probiotics, health drinks, fortified mixes, soy products, protein hydrolysates, omega-3 fortified products, oat fibre based baked goods, etc.
Formulating functional food and packing them with bioactive compounds, minerals and vitamins is no mean task. Formulation experts and technologists explore the best phytochemicals and nutraceuticals to design a 'power food' labelled with approved health claims. The sensory experts then ensure that what is good for you should also taste good. Functional food as a result of complex formulations often showcases bitterness, beany taste, fishy smell and metallic flavours. For this reason, flavours play a vital role in masking or overriding these off-flavours and taints to increase consumer acceptance.
While developing a functional food it is advisable to work with a flavour company during the preliminary food development process. The flavouring in a functional food is product specific and is tailored according to the developer's requirement and thus a two-way interaction between both the working parties will increase the chances of a successful product. To understand a little more about the process, let us take a case study. What is your favourite flavour in a protein shake? There are high chances you will say chocolate flavour. Often wondered why chocolate goes so well with protein-rich drinks. Well, it is because protein shakes often have a bitter taste and the chocolate flavour is acceptable with the bitter underlying flavour. Another way to address bitterness is by overpowering the senses with strong flavours such as menthol. Similarly, for fruit-flavoured drinks packed with antioxidants, a citrus flavour will be preferred as the fruit-based acidity resulting from ascorbic acid and citric acid blend well with lemon or orange flavours.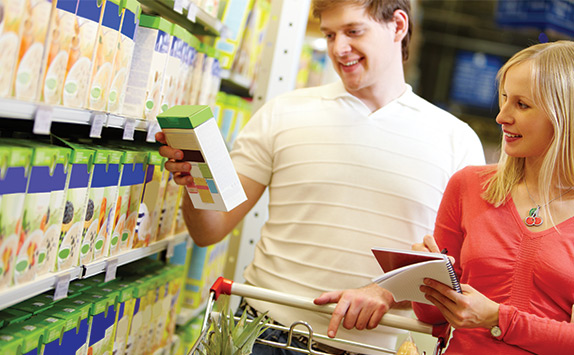 In products fortified with minerals like potassium, magnesium, zinc, phosphorus, and iron, or products rich in proteins containing sulfur-rich amino acids like methionine, cysteine and cystine, a lingering metallic flavour persists. AMP or Adenosine monophosphate, a nucleotide known for its bitter masking properties, is often used in above mentioned fortified food products.
With the rise in health claims associated with omega-3 fatty acids, the convenience stores and super-marts are filled with products containing fish oils, flaxseeds and algal extracts rich in bioactive. However, such products generally have fishy odours and over time develop rancidity. Masking in such products is not possible and hence micro and nano encapsulation of these ingredients using gums and starches and co-encapsulation with flavours is often pursued. Such developed coatings protect polyunsaturated fatty acids from oxidation, retaining sensorial traits of un-oxidized oil with better flavour/ odour profile. Further, in response to an increase in incidences of diabetes and obesity, an interesting trend common in the health-conscious individuals is the incorporation of zero calorie sweeteners and preference for products with these substitutes. However, many of these alternate sweeteners have an associated aftertaste and flavour formulators' work around this by increasing the acidity to "clean up" this unpleasant taste.
With the popularity of ethnic and traditional food items amongst the masses and also a large immigrant population in the western world, more and more focus is being given to the development of ethnic flavours in the functional and processed food products. It is no surprise that today we have heart-friendly rolled oats and oat products in regional Indian ethnic flavour options. Such ethnic variants add the zing to these healthy food products and gather followers across ages right from school going children to geriatrics bored with bland tasteless healthy food. Thus the nutritional requirements and health status of a population are massively improved through flavoured functional foods.
Array
Keva has an extensive flavour shop for various food and beverage applications, besides a team of expert flavourists and food technologists for creating custom flavours and matches. To partner with us, contact Keva today.

Blog Archive
2021
August (1)
2020
September (1)
August (1)
March (2)
February (2)
January (3)
2019
October (1)
July (1)
May (1)
March (2)
February (2)
January (1)
2018
September (1)
July (1)
May (1)
April (2)
March (2)
February (2)
January (2)
2017
November (2)
October (2)