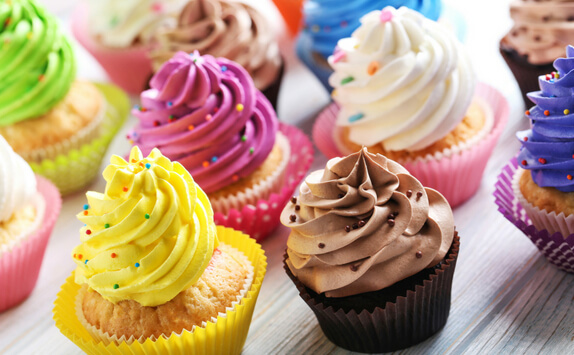 Technology to increase shelf life of flavours
The main principles for the development of encapsulated powder flavourings are for any one of three main reasons.
To produce a flavouring with an increased shelf life
To produce a flavouring with improved thermodynamic stability
To produce a flavouring that is soluble in water
Encapsulated Flavour Powders
Firstly, an emulsion is made. This is done by combining the concentrated flavouring part with a gum or a modified starch. The hydrophobic end of the gum bonds with the oil-soluble concentrated flavour part while the hydrophilic tail extends into the surrounding water. This product is then mixed with the desired substrate that the flavouring is to be spray dried onto. In most cases this is maltodextrin. The spray drying process is an ultra-high-temperature dehydration system. The resultant slurry produced by the emulsification of the concentrated flavour part, gum and maltodextrins are forced through a small nozzle which is a high temperate (typically 160-180 Celsius). The water is vaporised which causes the gum to contract and form a shell around the concentrated flavour part. These microscopically small spheres are then bonded with the maltodextrin and a powdered flavour is produced. Ideally, the resultant powder should have a low aroma as the flavour is encapsulated. This encapsulation gives the flavour more protection against evaporation and oxidation during storage.
In bakery products, it gives better thermodynamic protection reducing the need for the introduction of higher dosages. The main uses for encapsulated flavouring powders are in the bakery sector because of the heat issues and also in the powder beverage sectors and savoury categories. Many savoury flavourings need to be free-flowing powders for application onto snack products and yeast and reacted yeast products are liquids with high total solid contents which makes them ideal for spray drying.
Encapsulated flavours should be considered where there are extreme temperatures involved in the final product manufacture. This can be as an internal flavour in an extruded snack. Extruded snacks require both an internal flavouring and a dust on flavouring. Dry premixes for bakery products tend to use encapsulated flavourings. Although plated flavours perform well in bakery goods as the internal product temperatures seldom reach above 90 Celsius the sheer number of SKU's that bakers have, means longer storage of flavours is necessary. As encapsulated flavours typical require longer lead times and are more expensive to manufacture, it is more common to order larger quantities and keep them for longer.
In powder beverages and dairy powder drinks, they are again more stable from a shelf life perspective and because they have a low odour, the risk of cross-contamination of a product is vastly reduced.
Thermodynamic stability is crucial in confectionery especially hard boiled candies. These products are manufactured at around 140 Celsius and unlike bakery and snack products they do not cool down very quickly. This subjects the flavour to a large amount of heat for a considerable time. An encapsulated flavour helps in protecting the flavour profile and reduce the overdosing of the product.
Encapsulated Flavour Granules
Encapsulated Flavour Granules are a relatively new flavour delivery system. They are sometimes known as agglomerates. The basic principle is to produce a conventional encapsulated dry flavour and with the use of a fluid bed granulator further, spray dry the powder to form granules. A little bit similar to the formation of a snowflake.
The purpose of these granules is both a long stable flavour shelf life but also the particle size is large enough not to fall through the perforations in a tea bag. An ordinary spray-dried flavouring is so fine that they tend to fall through and so all the flavour is left in the bottom of the box. Granulated flavours remain in the individual bags and are easily deposited accurately so that every flavoured tea bag has both the same flavour and intensity of flavour.
It is crucial that these granules dissolve readily and therefore they cannot be too dense or strong but at the same time they must be strong enough to handle the rigours of production and transportation and so each flavour type has its own unique set of variables to ensure the perfect flavour delivery. Particle size can also be controlled and granules ranging from 0.1mm – 3mm can easily be made with a high degree of uniformity.  Other applications of these granules can be in chewing gums to give a flavour burst as many flavourings disappear into the gum matrix forcing producers to use very high dosages. The granules do not disappear into the matrix and give a flavour boost.
Array
Keva has an extensive flavour shop for various food and beverage applications, besides a team of expert flavourists and food technologists for creating custom flavours and matches. To partner with us, contact Keva today.

Blog Archive
2021
August (1)
2020
September (1)
August (1)
March (2)
February (2)
January (3)
2019
October (1)
July (1)
May (1)
March (2)
February (2)
January (1)
2018
September (1)
July (1)
May (1)
April (2)
March (2)
February (2)
January (2)
2017
November (2)
October (2)