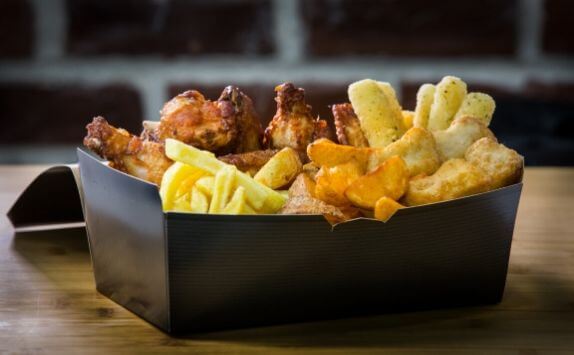 Process Flavours
It is said that the sense of smell is the earliest identified sense of human being in history. When compared to the sense of other animals, the human is far more developed. This sense can help us to distinguish between various flavours and their combinations. A flavour is a substance which is a combination of certain aroma chemicals giving characteristic identity to the food product. Taste and aroma are primary components of flavour which helps us to discriminate one flavour from the other. Here taste is a sensation produced by a substance due to excitement of taste buds while the aroma is a sensation perceived in the nasal cavity due to volatile aroma chemicals. Based on its occurrence in the food system, the flavour can be divided into three groups.
1. Natural/ Inherent flavour
2. Developed/ Processed flavour
3. Added flavour
Natural flavours are metabolites produced in tissue due to the natural growth cycle so their formation is highly complex as well as variable. It also depends upon the genetic character and environmental conditions during the growth cycle. For example, coriander does not contain linalool before fruiting but with its vegetative growth. This linalool develops and becomes a major constituent. Processed flavours are the flavours produced in food system when it undergoes some interaction reactions. These include mechanisms like thermal reaction giving baked or roasted flavours, fermentation giving fermented flavours, oxidation giving fatty flavours etc. Added flavour means an external addition of flavourings like herbs, spices or condiments to the food product in different suitable forms.
With the evolution of human species, man's interest in cooked food increased with the discovery of fire. Rather man is the only species to cook food before eating simply because of the development of palatable taste after cooking. Further learning's and experiences taught mankind to achieve great milestones in delicious food preparations. Man has always been inspired by nature for its growth and development. Same is the case of flavours where we started observing mechanisms responsible for the development of processed flavour in food and mimicking them in the laboratory to produce similar aroma compounds responsible for that flavour. With the appropriate selection of raw materials as a precursor and optimum reaction conditions, we can produce aroma chemicals giving the desired flavour profile. Since these aroma chemicals are produced through chemical reaction based on processed flavours, the flavour obtained is also known as reaction flavour.
These reaction flavours are significantly important because it is produced from the knowledge of original processed food to give flavour profile analogous to it. As reaction flavours are produced from particular precursors only, there is a great control on the final product obtained as well as on the economy. Also, these flavours are produced based on natural mechanisms like roasting, fermentation or enzymolysis; so they can be graded as nature identical. Next mentioned are some mechanisms based on which reaction flavours can be produced. The Major one to start with is 'Maillard reaction' having the source of protein e.g. yeast and reducing sugars as precursors which results in melanoidins of brown flavour. Whereas Strecker degradation of amino acids can produce Strecker aldehydes. The condensation reaction of dicarbonyl compounds of sugar and amino acids gives pyrazines. Sulphur addition reaction of furanone and 5' nucleotides gives thiazoles & thiazolines. Oxidation of unsaturated fatty acids or proteins gives pyrazine compounds.
These reaction flavours or processed flavours should be prepared according to guidelines provided by Codex Alimentarius General Principles of Food Hygiene (CAC/RCP 1-1969, Rev.4- 2003). IOFI (International Organization of Flavour Industry) had also given guidelines for selection of raw material as precursors and process of preparation of reaction flavour. Flavour industries are working continuously to discover more such novel flavours for use in food products.
Array
Keva has an extensive flavour shop for various food and beverage applications, besides a team of expert flavourists and food technologists for creating custom flavours and matches. To partner with us, contact Keva today.

Blog Archive
2021
August (1)
2020
September (1)
August (1)
March (2)
February (2)
January (3)
2019
October (1)
July (1)
May (1)
March (2)
February (2)
January (1)
2018
September (1)
July (1)
May (1)
April (2)
March (2)
February (2)
January (2)
2017
November (2)
October (2)