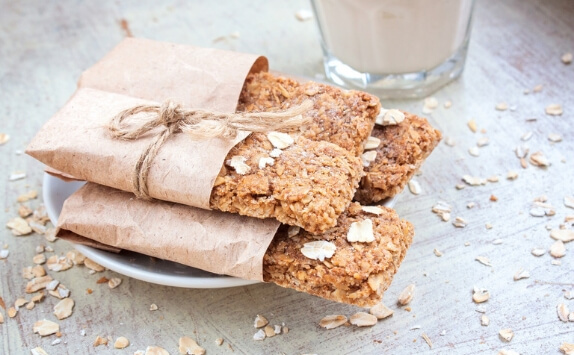 Snacking Indulgence with Health Benefits
In the fast-paced modern times, snacking or convenience "go to" food is an integral part of our lives. Snacks are instant food products manufactured and packaged in a way that they have an extended shelf life. No doubt, snacks are stocked in every house, pantries of corporates, armed forces, hospitals etc. and even figure in stockpiles of UN agencies working in regions of floods and famines.
The current market sees waves of creative snack options launched every other day. Conventionally fried potato chips, banana chips, bhujias etc. were the mainstream snacking options available. These were calorie laden and generally avoided by the health conscious. With innovations in food processing, preservation and flavour formulations, the modern consumer has varied options from flavoured extruded products to baked vegetable chips, cereals bars, baked fruit thins etc. Snacking is no longer synonymous with empty calories and unbalanced diet. Healthy nutrient-dense options that focus on using improved flavours, reduced sugar, fat and salt or even switching to more efficient processing methods such as baking, microwave or extrusion are on a rise. The resulting products have sufficient dosage of nutrients, taste better and are marketed through green and clean labels.
Though snacking has been part of recreational or emotional eating for long, modern food technologists have designed snacks with ingredients backed with health claims. Fortified products supplying appreciable percentages of RDA of vitamins and minerals have made snacks a healthy alternative to cumbersome homemade attempts. Well researched ingredients such as dietary fibre, seaweed, calcium, iron, natural pigments and antioxidants that have associated health claims are now constituents of snacks. The current market is flooded with products containing whole oats, oat bran and fibre from other sources. Biscuits, wafers, cereal bars, upma and almost everything instant has added fibre aimed at promoting cardiovascular health. Malt extract a common flavouring agent has been found to have higher antioxidants than even blueberries. Masking agents and superior flavours ensure no compromise in taste when digging into the healthy snack substitutes. Better formulations with the added functionality of contemporary natural and artificial flavours have made healthy eating fun.
Today, there is a product for each and every palate and need. The popularity of baked chips for young adults or masala oats for the health-conscious homemaker or the toothless geriatric is on the rise. The protein-rich bars and shakes are a must have for the fitness enthusiasts. Similarly, the popped and baked vegetable and pseudo-cereals based options are highly sought after by working professionals and students on the run. Further, the local snacking industry has seen rapid innovations over years. Traditional food products such as upma, poha and laddoos have undergone a massive makeover to contain better flavours that lead to more uniform products. Spinach flavour that lifts notes from real spinach makes vegetable snacks a dreamy treat. Cheese, butter, masala and caramel are only few flavour options in the long list of popcorn variants available today. The industry frequently launches snacks with seasonal or festive flavours. Mango flavour in the summers or cinnamon and nutmeg for Christmas is a big trend today. The instant food products have improved in nutritional content, flavour, shelf life and packaging. Alternate well formulated additives to replace traditional less healthy ingredients has made snacking a sustainable option.
Indian market habitually had more vegetarian snacking options in comparison to non-vegetarian. Jerkies, sausages, salamis were unheard of in India a few decades back. Now not only are these processed meat products popular, but specialised local non-vegetarian products such as kheema samosas, lamb kebabs and even chicken masala instant noodles are also highly sought after. On the other hand, gluten-free, nut-free, vegan options etc. have also been launched for a special population. Tofu, puffed cereal bars, millet khakras are products in vogue. People can now follow their religious, dietary and emotional obligations without investing too much time in their kitchen. Furthermore, the geographical boundaries have faded, cuisines have merged and the modern consumer wants access to varied culinary experiences. Where once wasabi was restricted to Japanese sushi restaurants and tikka masala was served only in Indian restaurants, we now have flavour scientists formulating 'wasabi-makhana'- an Indian snack with Japanese touch or tikka masala potato chips for zealous consumers seeking the Indian zing. Spicy flavour connoisseurs seek chilli pepper flavours from around the world. Innovative snacks stage flavours of African Peri-peri, Peruvian Aji Amarillo, Mexican Guajillo or Indian Bhut Jolokia for variety and fun. The rich flavours of different cultures have been integrated through science and innovation to promote novel products with enhanced sensorial experience.
The innovations seen in this food segment are rampantly driven through government initiatives and R&D ventures in research institutes and enterprising corporates aimed at modernising this sector to meet the needs of ever-evolving consumers of today. The success rate of most launched products is higher today than it was a decade back. In-depth market surveys, experienced formulation experts, varied flavour options, trained sensory panels and attractive launch strategies ensure the development of tasty, nutritious, instant products that are easy on the pockets.
Array
Keva has an extensive flavour shop for various food and beverage applications, besides a team of expert flavourists and food technologists for creating custom flavours and matches. To partner with us, contact Keva today.

Blog Archive
2021
August (1)
2020
September (1)
August (1)
March (2)
February (2)
January (3)
2019
October (1)
July (1)
May (1)
March (2)
February (2)
January (1)
2018
September (1)
July (1)
May (1)
April (2)
March (2)
February (2)
January (2)
2017
November (2)
October (2)