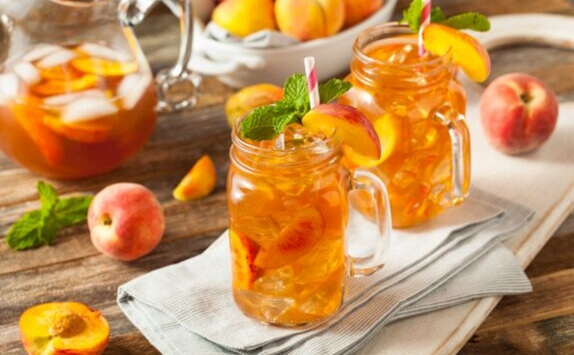 Flavoured Water – an Emerging Concept
Water – this universal solvent is very essential for most of our body functions and maintaining good health. We all need to consume a reasonable amount of water to maintain the health of every cell in our body. Water helps in preventing the body from dehydrating and for all the additional benefits like skincare, kidney care and detoxification benefits that come along with consumption of water.
Water itself has a very bland taste or mineral taste depending on the source of water and its treatments carried out before drinking. However finally water-is-water and in a layman's language it is tasteless. To add to the taste of water, it is flavoured using flavouring agents to make it palatable and more appealing to the taste buds and eventually helping the consumers to take that extra gulp of water.
With the changing time and customers' preferences, there has been a huge change in the taste preference of the consumers especially the children who try to avoid drinking plenty of water with their regular activity. Thus, they need to be lured to consume more water by addition of some taste which is sweet and fruity and naturally appealing to kids. Elderly population too finds it difficult to consume an adequate amount of water as their palatability is far reduced and thus this mature population prefers a more palatable form of water.
Addition of flavour is not a new concept. We have been adding lime to water which is a refreshing drink and also re-hydrates the body. We have also been adding various citrus juices to water to make it more palatable and add the benefits of vitamins of these fruits to some extent. Even rose water is no exception, and we have been drinking lightly flavoured water with the rose petals. However, all these natural ingredients are not always readily available and many times they are also not in the form which can be added to water. Also, consumers now prefer more refreshing or exotic tastes which cannot be achieved otherwise just by adding fruits or flowers alone. These are achieved by the addition of flavouring agents.
Globally the trend of flavoured water is on a rise. Some time back, flavoured water was thought to be only a sports category product which was meant for rehydrating purpose mainly for athletes and gymnasts. However, as the health-consciousness is increasing among consumers, it is more seen to be a general daily drink necessity and not specific to sports only. This mass acceptability of flavoured water triggered the food authority too into amending the regulations and introducing standards relating to 'non-carbonated water-based beverages (Non-Alcoholic)', expanding its scope to include the standards for flavoured water.
Flavoured water is widely accepted as a healthier option compared to carbonated drinks in a tropical climate like India, where especially the summers are dry and hot, thus leading to more dehydration. There is always a need to take in that extra water for hydrating yourself. We have already witnessed many flavoured water brands in the market and hope to see more since the FSSAI regulations too are supporting innovation in this category.
Array
Keva has an extensive flavour shop for various food and beverage applications, besides a team of expert flavourists and food technologists for creating custom flavours and matches. To partner with us, contact Keva today.

Blog Archive
2021
August (1)
2020
September (1)
August (1)
March (2)
February (2)
January (3)
2019
October (1)
July (1)
May (1)
March (2)
February (2)
January (1)
2018
September (1)
July (1)
May (1)
April (2)
March (2)
February (2)
January (2)
2017
November (2)
October (2)