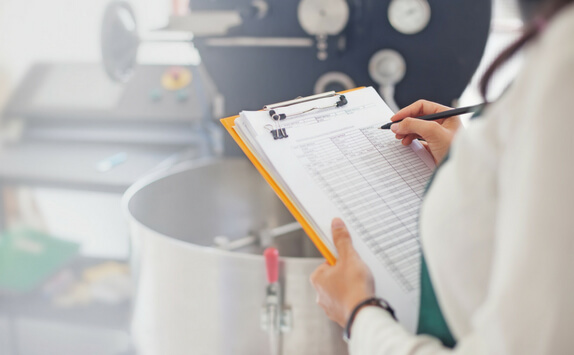 Flavouring Legislation and Food Safety
Safety of the flavours is always at the back of consumers mind. They are always a concern to know what the safety evaluation of Flavours is as they form less than 1mg/Kg of the product, which is a very minute quantity as compared to the major ingredients that form the base of the product. Consumers keep thinking 'Does anybody care to do any evaluation on these or are they simply ignored?' In reality, this is not the case; the truth is that the flavouring substances, which make up the Flavour are individually evaluated for their safety. Flavourings are made of substances that have a long history of safe use in a wide variety of foods for confectionery to soft drinks. The quantity needed to impart the flavour to a product is so minute that it is much less than most of the food additives such as preservatives or emulsifiers.
Any Flavouring agent /compound is made of ingredients or substances which when mixed in very minute quantities collectively form varied flavour. Not all materials of natural origin or all chemicals or known substances can be used as an ingredient of a flavouring agent, there is a restriction and evaluation of these materials is of much concern to the regulatory authorities.
EFSA and JECFA are Global organisations that look into the safety of the food ingredients and only those ingredients that have passed the safety evaluation by EFSA ( European food safety authority) or have been evaluated by the FAO/WHO Joint Expert Committee on Food Additives (JECFA) and appearing in the EU list / FEMA list are used by industries. Some of the substances that have proven to be of safe use in food for centuries and are consumed by a wide population are given a GRAS status (Generally recognised as safe) and these substances that are also approved by EFSA.
JECFA has evaluated the safety of flavouring substances, based on a decision tree that incorporates a series of thresholds of toxicological concern and safety conclusions are based on the predicted consequences of metabolism and whether the estimated intake is above or below a threshold of toxicological concern are allowed to be used.
The European Union Regulation 1334/ 2008 has been modified several times and the list of substances is added and deleted as per the safety evaluation reports that are collected from across the globe. There are many naturally occurring substances that are not allowed to be used eg coumarine, thujone, safrole, although these substances are naturally present in many foods. As per the safety evaluation of EFSA, many countries have taken the decision to not use these substance i.e intentionally add it to the formulations of the flavouring compounds.
The US-FDA in the Federal Food, Drug, and Cosmetic Act has implemented a clause called as the Delaney Clause, which prohibits the FDA from approving the use of any food additive found to cause cancer in animals or humans. It is too restrictive by setting a zero level of risk.
FSSAI ( Food Safety and Standards Authority of India ), in its Food Safety And Standards Regulations 2011, on Food additives has a special section on Flavouring agents wherein it states restrictions on the use of coumarine, dihydrocoumarine, tonkabean etc from being used in flavours. Also, the substances to be used for flavouring should be fit for human consumption.
Thus be assured that every ingredient that is used in flavouring is passed through a stringent evaluation. Flavours add to the day-to-day enjoyments of food and are safe.
Array
Keva has an extensive flavour shop for various food and beverage applications, besides a team of expert flavourists and food technologists for creating custom flavours and matches. To partner with us, contact Keva today.

Blog Archive
2021
August (1)
2020
September (1)
August (1)
March (2)
February (2)
January (3)
2019
October (1)
July (1)
May (1)
March (2)
February (2)
January (1)
2018
September (1)
July (1)
May (1)
April (2)
March (2)
February (2)
January (2)
2017
November (2)
October (2)