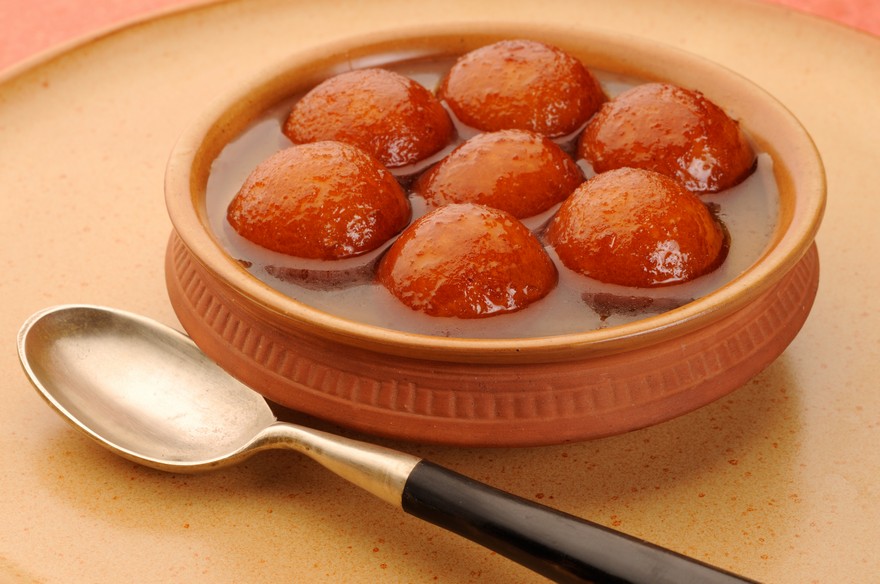 Vanilla Gulab Jamun
Preparation Time: 30 min
Cooking Time: 30 min
Total Time: 1 hr
Serves: 7-8 pieces
Ingredients:
For the Jamun Balls
1/2 cup milk powder
2 teaspoons maida (all purpose flour)
1 teaspoon rawa (semolina)
1/4 teaspoon baking soda
2 tablespoons milk
1/2 teaspoon lemon juice
1 tablespoon ghee or butter
For the Sugar Syrup
1 1/2 cups of sugar
1 1/2 of water
1 teaspoon lemon juice
Directions:
For Making Sugar Syrup
Add water and sugar to a saucepan and place it over a flame to boil. Continue to stir the mixture until it reaches a boil.
Turn down the flame and allow the mix to simmer for 5 minutes.
Add Auris 'VANILLA 24K' Premium Food Flavour and lemon juice to the syrup.
Turn off the flame.
For Making Jamun Balls
In a bowl, add baking soda, rawa, milk powder and maida, mixing it thoroughly.
Next, add butter/ghee and lemon juice, while mixing the concoction. Continue to mix until a crumbly texture is achieved.
Finish the dough by adding milk and mixing the ingredients. Once you obtain a sticky consistency, the dough is ready.
Place a damp cloth over the dough and give it 5-10 minutes to rest. At the end of the resting period, the dough will have absorbed the moisture. The finished dough will be soft and moist to create round smooth balls, free of cracks. If it looks dry, you can add a few drops of milk.
Create small balls of equal size with your palms, after 10 minutes.
Once all the balls are ready, cover them with a damp kitchen cloth to keep them moist.
Place a frying pan on medium to low heat. After adding oil, allow the pan to heat. Place these balls in the pan and allow them to fry until they reach a golden brown. Ensure the flame is on low to cook them from the centre.
Once the fried jamun balls are ready, place them in the warm sugar syrup. Let them soak for 45 minutes to an hour.
You can garnish them, by sprinkling thinly sliced dry fruits over the top.