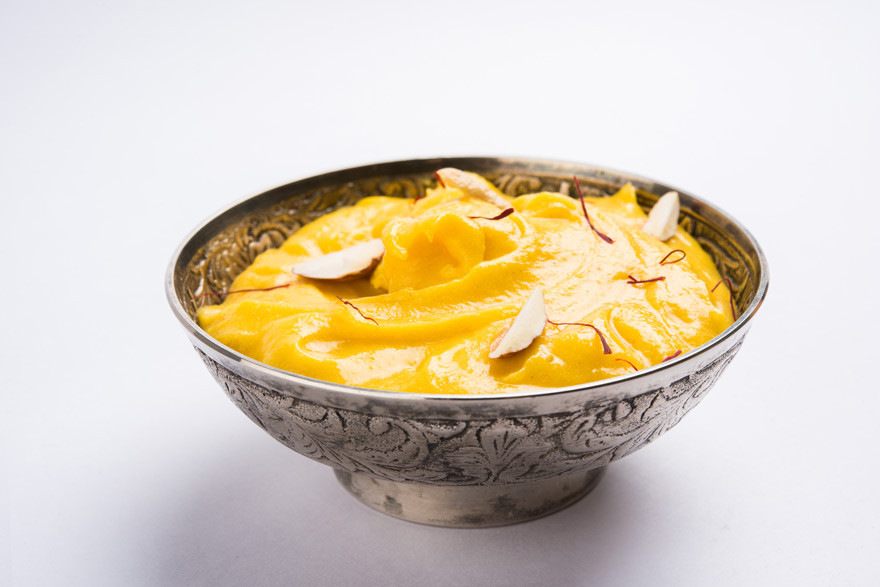 Aam Shrikhand
Preparation Time: 30 min
Total Time: 1-2 hr (including freezing time)
Serves: 3
Ingredients:
2 cups hung curd
1/2 teaspoon saffron
1 cup condensed milk
1/2 cup mango pulp
2 teaspoon cardamom powder
1/2 cup powder sugar
GARNISH
Saffron
Almonds
Directions:
Take some curd and place it in a muslin cloth.
Tie up the cloth and leave it hanging for 3-4 hours or until all the water drains out.
After a period of 4 hours has passed, apply pressure to the cloth, allowing the water to fall out.
Once the hung curd is ready, mix the concoction with condensed milk, mango pulp, sugar, Auris 'MANGO 24K' Premium Food Flavour, cardamom powder and saffron.
Whip the mixture to achieve a smooth texture.
Place the mixture in the refrigerator.
Garnish with saffron and almonds.