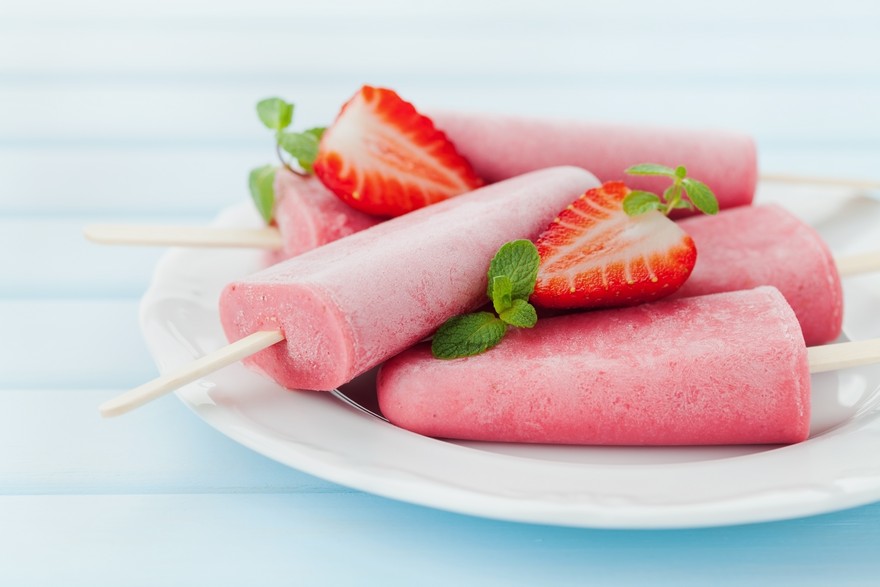 Strawberry Kulfi
Preparation Time: 15 min
Cooking Time: 30 min
Total Time: 3-4 hours (including freezing time)
Serves: 4-5
Ingredients:
1 cup full-fat milk
1 tablespoon skimmed milk powder
2 teaspoons sugar
Strawberry fruit pieces (as per required quantity)
Pink food colour
Directions:
Add milk to a pan with a thick bottom. Next, add skimmed milk powder to the pan.
Mix the two ingredients properly; creating a homogenous mixture and ensuring no lumps are left
Combine sugar to this mixture and start boiling the blend on a medium flame. Make sure you continue stirring.
Reduce the flame once the mixture starts boiling. Keep stirring to avoid the chances of charring.
Stop boiling once the quantity reduces to half.
Once the desired texture is obtained, let the mix cool down.
Mix the blend with Auris 'STRAWBERRY 24K' Premium Food Flavour, light pink food colour and fruit pieces.
Pour the mix into the kulfi mold and freeze it. Your kulfi is set!