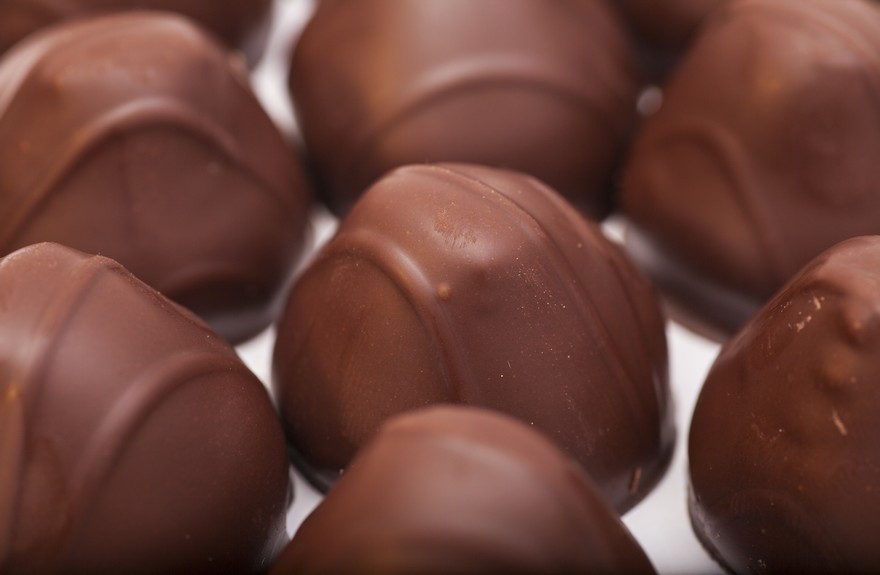 Strawberry Chocolates
Preparation Time: 30 min
Cooking Time: 5 min
Total Time: 60 min (including freezing time)
Serves: 50–60 pieces (depend on mould size)
Ingredients:
500 grams dark chocolate compound
500 grams white chocolate compound
Strawberry jam or fresh strawberry pieces unsweetened (as required)
Plastic or silicon chocolate moulds
Wrapping
Directions:
Start by making small pieces of the chocolate slab, preferably 1/2 inch each.
Next, place them in a bowl and allow them to melt for 1 minute. Stir the bowl to make the temperature and texture consistent.
Add Auris 'STRAWBERRY 24K' Premium Food Flavour to the mix.
Pour out the chocolate mix into plastic/silicon molds, filling them halfway. Do coat the mold entirely with the chocolate using a spoon or cooking brush.
Fill a piping bag with strawberry jam and create a small hole at the tip. Either squeeze a small amount of jam in every mold or add fresh strawberry pieces.
Once you have filled all the molds, pat the mold on your kitchen counter gently to allow all the contents to settle in. You can now finish the molds with the melted chocolate.
Keep the mold in the refrigerator for 15 minutes.
Once the chocolates are ready, you can remove them from the molds. Decorate them with wrappers or place them in a box.