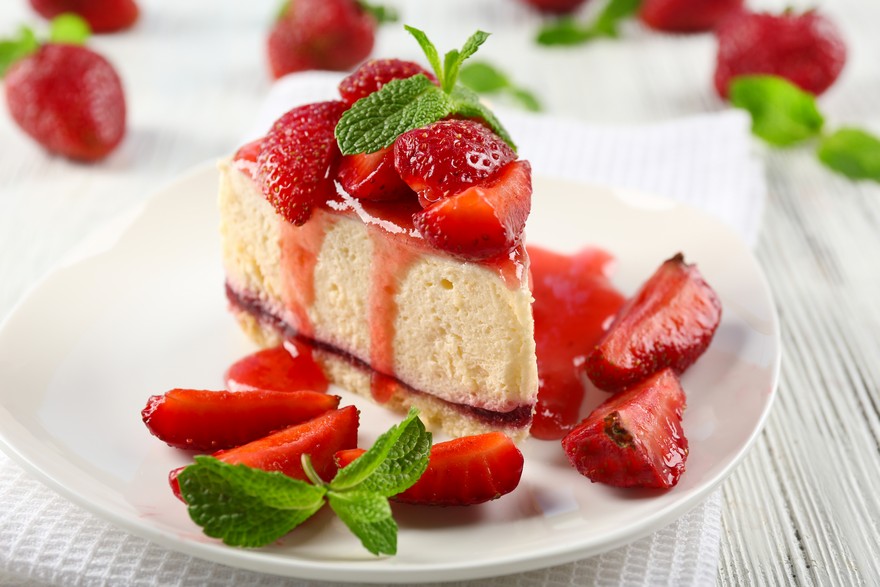 Strawberry Cake
Preparation Time: 20-25 min
Cooking Time: 25-30 min (baking)
Total Time: 45-55 min
Serves: 1 Kg
Ingredients:
CAKE
2 1/4 cups refined wheat flavour
1/4 teaspoon salt
2 1/2 teaspoons baking powder
3/4 cup fresh crushed strawberry, unsweetened
1/2 cup butter
1 1/2 cups sugar
2 large eggs
STRAWBERRY GLAZE
1/2 cup strawberry pieces
1/2 cup strawberry syrup
Ditrections:
Preheat oven to 170-180 degrees Celsius.
Add the dry ingredients (salt, flour and baking powder) in a bowl to sift. Set aside.
In a different bowl, add butter, eggs, Auris 'STRAWBERRY 24K' Premium Food Flavour and sugar.
Continue beating the sides of the bowl for 3 minutes. Use a spatula to scrap the sides and them back into the bowl.
Alternating with strawberries beat the dry mixture to the creamy one for 2 minutes.
Grease and flour a cake tin, then, pour in the prepared concoction.
Bake for 25-30 minutes or until a clean wooden pick comes out from the centre of the cake when inserted.
Once the cake is cooked, shift it to a wire rack to bring down its temperature.
After the cake cools down, pour the Strawberry Glaze over the top.
For Strawberry Glaze & Garnishing:
Glaze with strawberry syrup.
Use the strawberry pieces are a garnish.