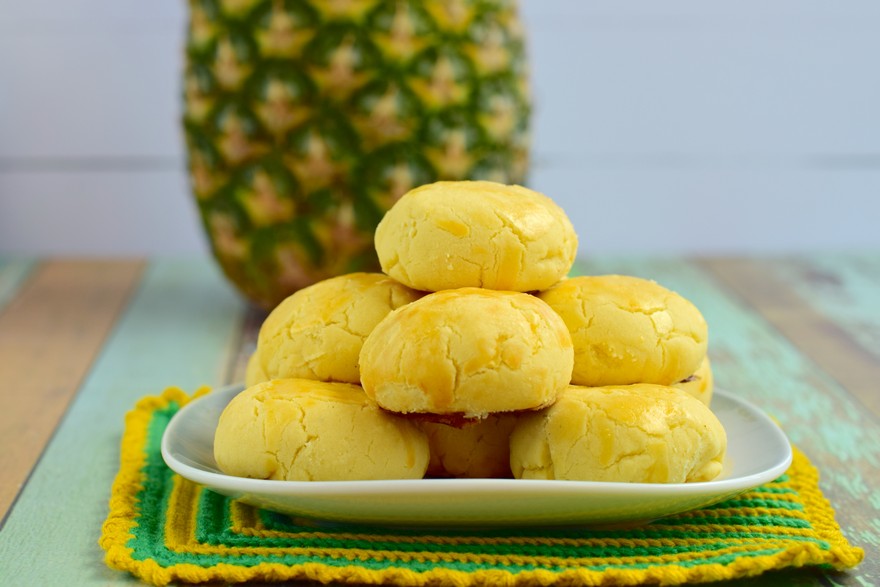 Pineapple Cookies
Preparation Time: 30 min
Cooking Time: 10-15 min (baking)
Total Time: 40-45 min
Serves: 20-25 Cookies
Ingredients:
1 cup all-purpose flour
1 teaspoon baking soda
1 1/2 teaspoon skim milk powder
1/2 teaspoon baking powder
1/2 cup butter, softened
6 tablespoons white powder sugar
13-15 pineapple dices
Yellow food colour (optional)
Directions:
Heat the oven beforehand to 180°C.
Add the dry ingredients (baking soda, flour and baking powder) in a bowl to sift. Set aside.
In a different bowl, add sugar and fat. Cream them together, adding pineapple dices, yellow food colour and Auris 'PINEAPPLE 24K' Premium Food Flavour, gradually blending in the dry ingredients.
Take one spoon of the batter and make a round ball from the dough.
Place the cookie balls about 2 inches apart from each other on ungreased cooking sheet.
Place the sheets in the oven and continue to bake for 8-10 minutes or until the cookies turn golden.
Take the cookies out of the oven, allowing them to harden for a minute.
After a minute, transfer the cookies to a wire cooling rack to bring the temperature down.