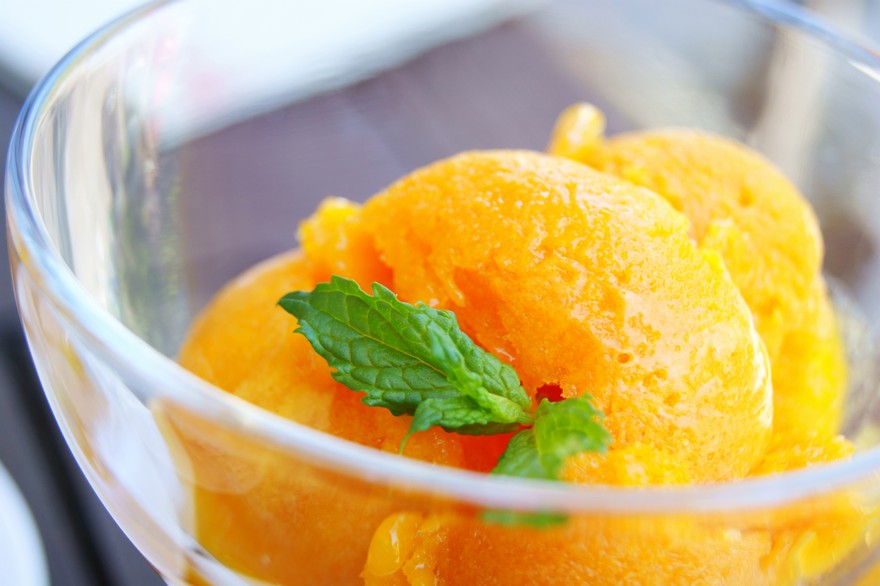 Orange Sorbet
Preparation Time: 15 min
Total Time: 2-3 hr (including freezing time)
Serves: 6 scoops
Ingredients:
1 cup orange juice
2 cups water
1/2 cup sugar
GARNISH
Mint leaves
Directions:
In a bowl, add juice, sugar, water and Auris 'ORANGE 24K' Premium Food Flavour.
Continue stirring the bowl until the sugar has dissolved completely.
Pour out the liquid into several undivided ice trays.
Cover the trays and place them in the freezer.
The sorbet is ready to serve once it becomes firm.
Place them in the refrigerator to scrape out the sorbet before serving.
Garnish with mint leaves.