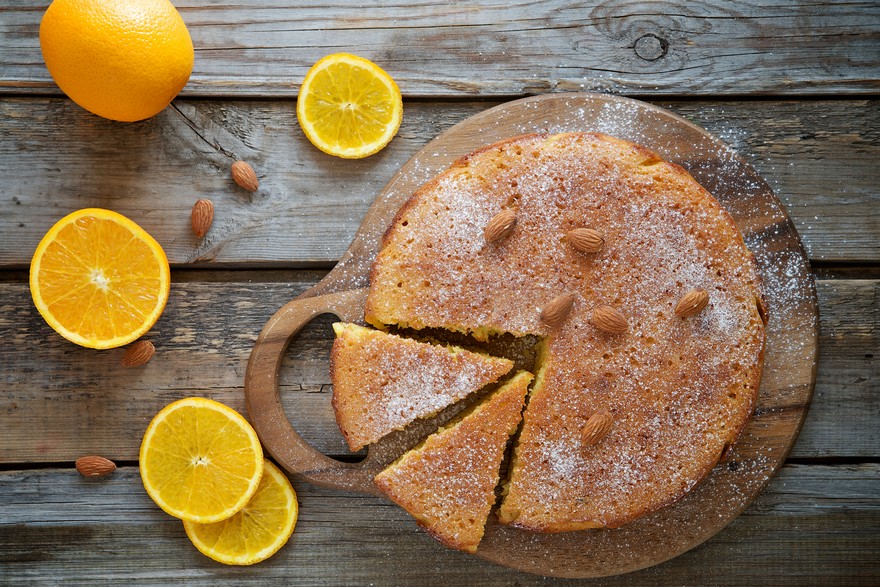 Orange Cake
Preparation Time: 15-20 min
Cooking Time: 35-45 min (baking)
Total Time: 50-65 min
Serves: 1 Kg
Ingredients:
CAKE
2 cups refined wheat flour
2 teaspoons baking powder
1 cup softened butter
1 cup caster (superfine) sugar
2 eggs
2 teaspoons grated orange zest
1 tablespoon orange juice
1/4 teaspoon salt
GARNISH
Almonds
Directions:
Preheat oven to 180°C.
Take a round cake tin of 20cm and grease the inside surface.
Cream sugar, grated orange zest and butter until fluffy and light. Beat each egg yolk, one at a time into the mix.
Fold in flour, alternating with Auris 'ORANGE 24K' Premium Food Flavour and orange juice.
In a different bowl, continue whisking the egg whites until they form stiff peaks. Add a pinch of salt and baking powder.
With the help of a spatula, gently fold the egg whites into the mixture. Add this mixture into the round tin.
Place the cake in the oven for 35 to 40 minutes, or until a clean skewer comes out from the centre cake.
Allow the cake to cool for 7 to 10 minutes, and then turn the cake onto a rack to continue cooling.