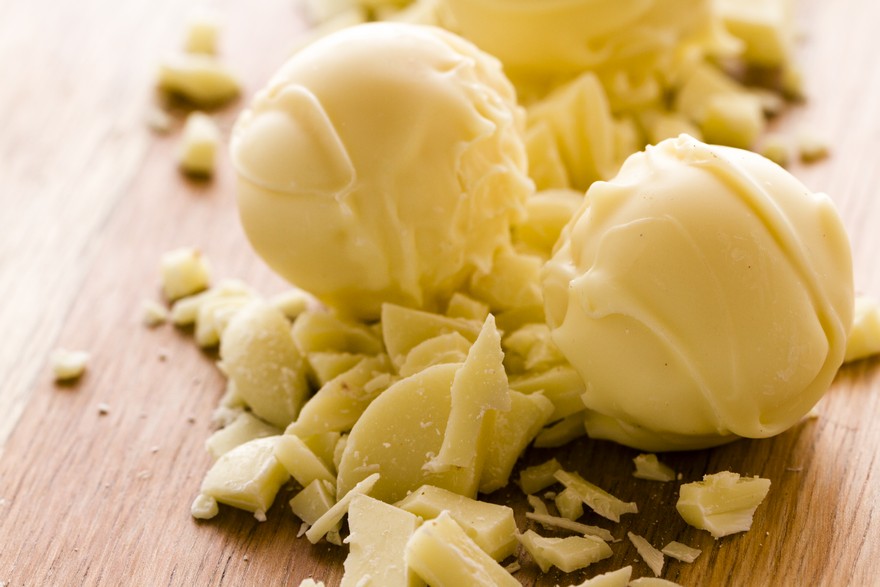 Lemony White Chocolates
Preparation Time: 30 min
Cooking Time: 15 min
Total Time: 3-4 hr (including freezing time)
Serves: 50 chocolates (depending on the mould size)
Ingredients:
3/4 cup white chocolate
3 tablespoons whipping cream
Zest of 1/2 lemon
1 cup semi-sweet chocolate chips
2 teaspoons vegetable oil
Directions:
Place chocolate along with lemon zest in a microwave or a water bath for 1-2 minutes.
In a saucepan, allow the cream to reach a simmer.
Next, pour the hot cream over the chocolate, allowing the mixture to sit for 2-3 minutes.
Begin stirring the bowl until the mixture becomes smooth and free of lumps.
Once the bowl is covered, place in the refrigerator to chill. Take out the bowl after 2 hours or until it is firm enough to be rolled into balls.
Using a tablespoon, scoop out the filling and create smooth round balls with your hands.
Line the tray with parchment or wax before placing the balls onto the sheets. Set the tray in the fridge for 1 hour or until the filling becomes firm.
Turn on the flames to a medium level. Keep a pot of water over the flame.
Once the water begins to simmer, place a heatproof bowl with chocolate chips and oil over it.
Stir the oil and chocolate chips using a rubber spatula. Continue to scrape the sides of the bowl until the mixture is smooth.
Next, add Auris 'LEMON 24K' Premium Food Flavour to it and mix.
Bring out the truffle tray from the fridge and immediately dip each of the truffles into the chocolate.
Place the dipped truffles onto the tray. Keep the tray back into the refrigerator to set.
Store the chocolates in a cool place before you serve.