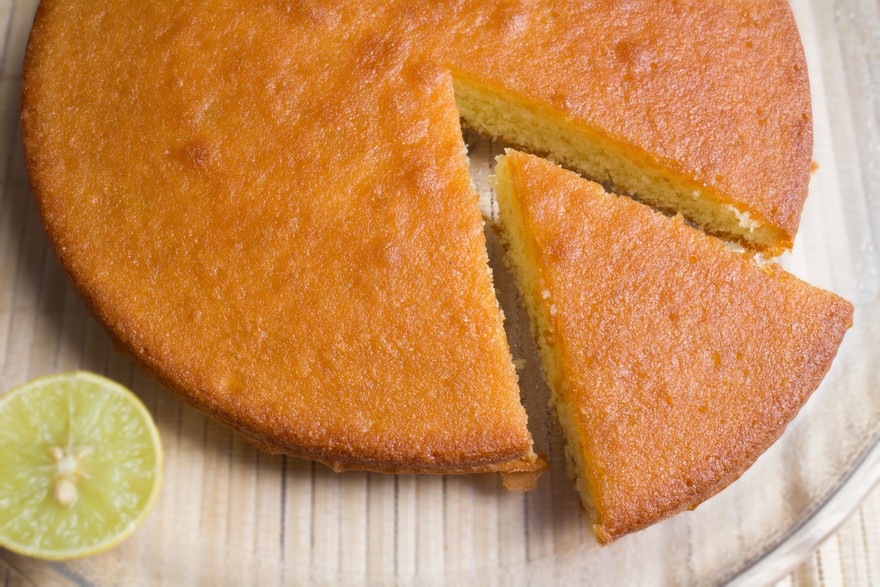 Lemon Cake
Preparation Time: 20–25 min
Cooking Time: 30-35 min (baking)
Total Time: 50-60 min
Serves: 1 Kg
Ingredients:
CAKE
2 softened sticks unsalted butter
2 1/2 cups granulated sugar
4 room temperature eggs
3/4 cup warm buttermilk
1/2 teaspoon baking powder
1 teaspoon salt
1/3 cup grated lemon zest (6-8 big lemons)
3 cups refined wheat flour
3/4 cup fresh lemon juice
1/2 teaspoon baking soda
LEMON GLAZE
3 1/2 tablespoons fresh lemon juice
2 cups sifted powdered sugar
Directions:
Begin by preheating the oven to 180 degrees Celsius.
Next, grease and flour the cake pans. Line the insides with a non-stick parchment.
Add the room temperature butter and 2 cups of granulated sugar in a bowl.
Use an electric mixer with a paddle attachment to beat the mixture or up to 5 minutes or until the mixture is fluffy and light.
Set a medium speed on the mixer and slowly add the lemon zest and eggs. Be sure to add the eggs one at a time.
In a medium bowl, bring together salt, flour, baking soda and baking powder to sift.
Add 1/4th cup lemon juice, Auris 'LEMON 24K' Premium Food Flavour, buttermilk in a different bowl.
Alternately combine the buttermilk and flour mixture with the butter mix. Make sure to start and end by adding the flour mixture.
Now, divide the mixture equally between the pans and smooth the top.
Bake in the centre of oven until the cake is springy to the touch (30-35 minutes).
Combine 1/2 cup granulated sugar with 1/2 cup lemon juice in a small saucepan. Cook over low heat until the sugar dissolves.
Once the cake is done, allow it to cool for 10 minutes.
Place the cakes on a tray or sheet and pour the lemon syrup over the top.
Lastly, allow the cakes to cool completely.
For the Glaze:
Bring sugar and lemon juice together in a bowl.
Continue to whisk the mixture until smooth.
Pour the glaze over the top and let it drizzle down the sides.