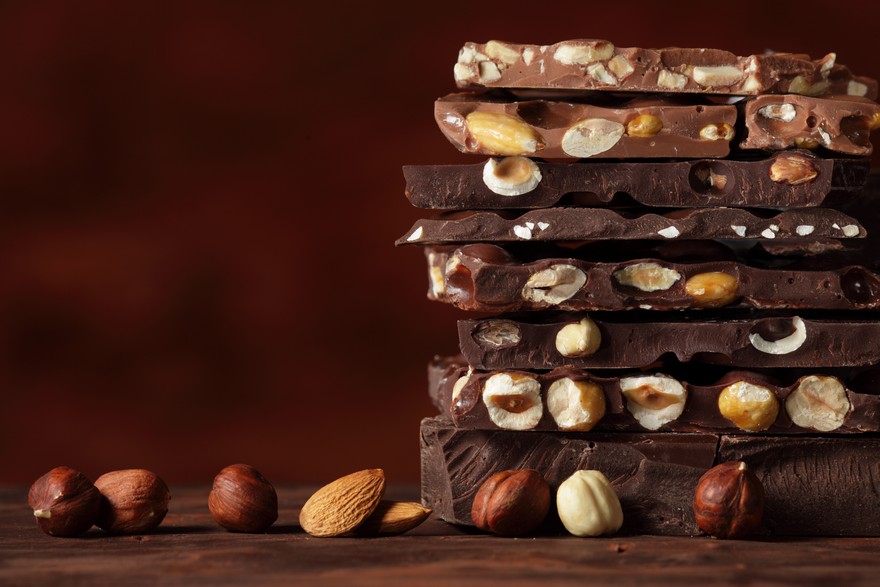 Kesar & Nuts Chocolates
Preparation Time: 10-15 min
Cooking Time: 5 min
Total Time: 30 min (including freezing time)
Serves: 18-20 chocolates (depending on the mould size)
Ingredients:
100 grams dark compound chocolate
Flexible moulds to pour the chocolate
1 teaspoon chopped almonds
1 teaspoon chopped hazelnuts
Directions:
Melt the chocolate in a microwave or in a water bath for 4 -5 minutes.
Add Auris 'KESAR 24K' Premium Food Flavour and chopped almonds and hazel nuts to the melted chocolate.
Pour the Chocolate into the mold.
Refrigerate it for 10-15 minutes or till it gets firm. Then pack the flavoured chocolates in a wax paper.
Store them in a cool place.