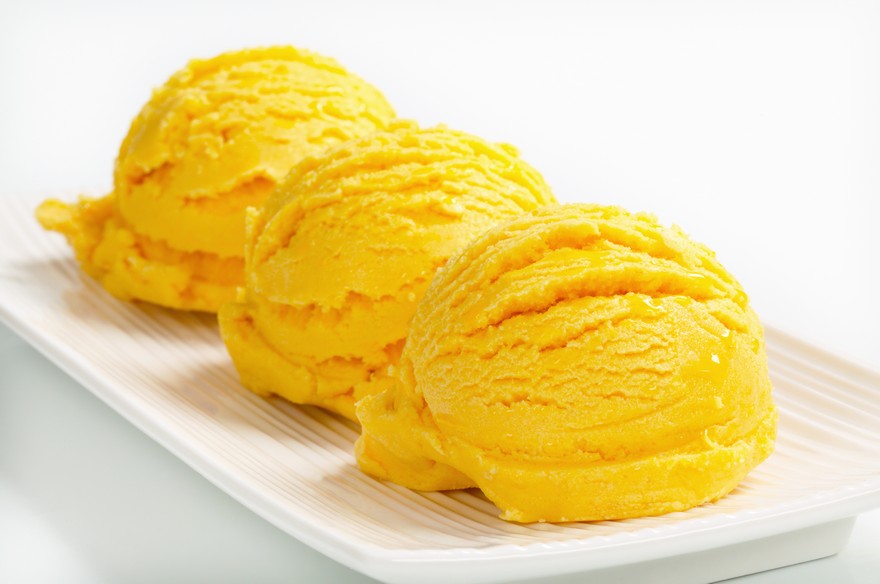 Kesar Ice Cream
Preparation Time: 30 min
Total Time: 2 - 3 hr (including freezing time)
Serves: 6 scoops
Ingredients:
1 cup milk
1/2 tin condensed milk
1/2 cup cream (Milk malai or fresh cream)
Yellow food colour (as required)
Directions:
Mix all ingredients except cream and flavour in a vessel. Use a blender or mixer for about 4-5 minutes.
Add cream and whip it for 5 minutes.
Add 7-8 drops of Auris 'KESAR 24K' Premium Food Flavour ensuring the mix is thoroughly blended.
Allow it to set in deep freezer until desired texture is obtained.