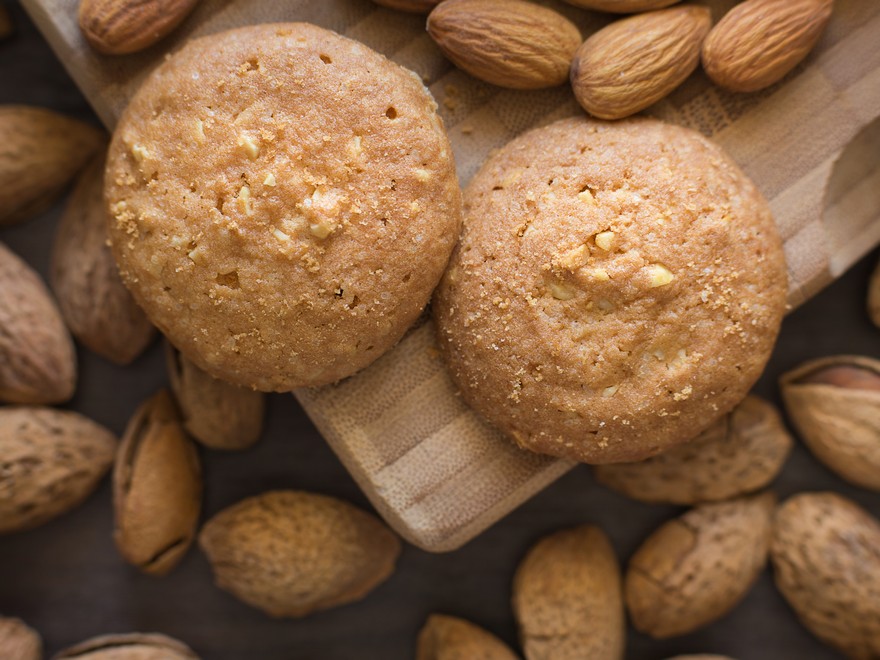 Kesar Badam Cookies
Preparation Time: 15 min
Cooking Time: 14 min (baking)
Total Time: 30 min
Serves: 30 cookies
Ingredients:
2 cups refined wheat flour
3/4 teaspoon baking powder
1 teaspoon salt
3/4 cup softened butter
3/4 cup white powder sugar
3 tablespoons Skim milk powder
1/2 cup chopped almonds
Directions:
Heat the oven beforehand to 180°C.
Use parchment paper to line the baking sheets.
Add milk powder, sugar and room temperature butter in a bowl. Cream the contents together in the same bowl.
To the above mixture, add Auris 'KESAR 24K' Premium Food Flavour, salt and baking powder, mixing as you go along.
Next, flour and chopped almonds are to be added.
Once all the additions are made, begin kneading the dough for 4-5 minutes. Then, cover the dough and place it in the refrigerator for 30 minutes.
Take an ice cream scoop or rounded spoon to scoop out the dough and place the round ball on the parchment paper.
Roll each of the balls smoothly and flatten them slightly before placing them back on the sheet.
Make sure each ball of cookie dough is 2 inches apart.
Bake the smaller cookies for 10-15 minutes, while the bigger cookies require 15-20 minutes.
Once the cookies are ready, allow them to cool on the baking sheets for 5 minutes.
You can easily store the cookies for up to 7 days in a tightly sealed container.