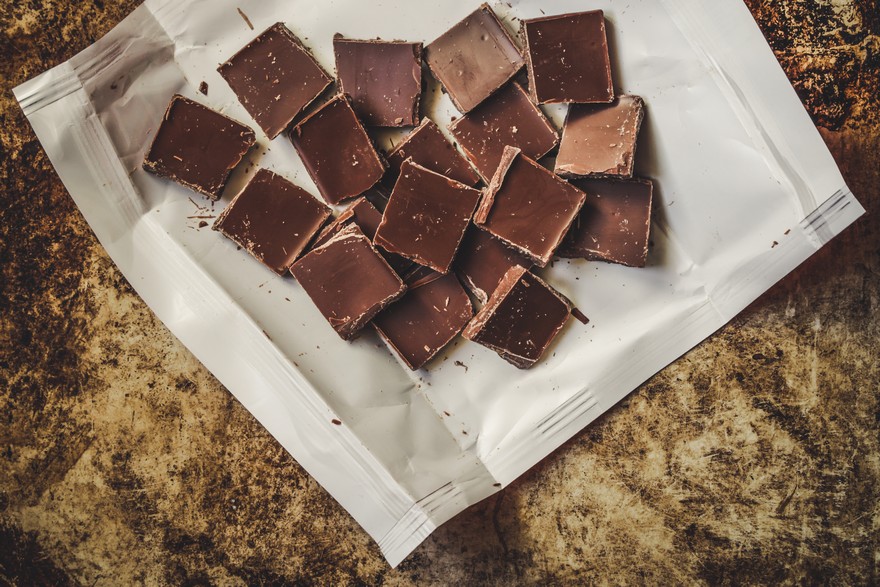 Homemade Classic Chocolates
Preparation Time: 10-15 min
Cooking Time: 5 min
Total Time: 30 min (including freezing time)
Serves: 10 chocolates (depending on the mould size)
Ingredients:
2 cup cocoa powder
1/2 cup sugar
1/4 teaspoon flour
1 cup water
3/4 cup butter
2/3 cup milk
1/4 cup powdered sugar
Directions:
Add cocoa powder and butter in a processor, mix the two ingredients until you're left with a paste.
Take a pan and fill it 1/4th of the way with water.
Take the chocolate paste and place it in the bowl. Keep this bowl over the pan.
Continue to heat the bowl until it becomes hot.
Pour the mixture back into the processor. Blend until the mixture is smooth.
Now, allow the milk to reach room temperature.
Add sugar, Auris 'CHOCOLATE 24K' Premium Food Flavour, milk and flour to the paste and mix the batter well so that no lumps are formed.
Once the mixture is ready, pour it into the molds. Keep the molds in the refrigerator until they are firm enough to bite into!