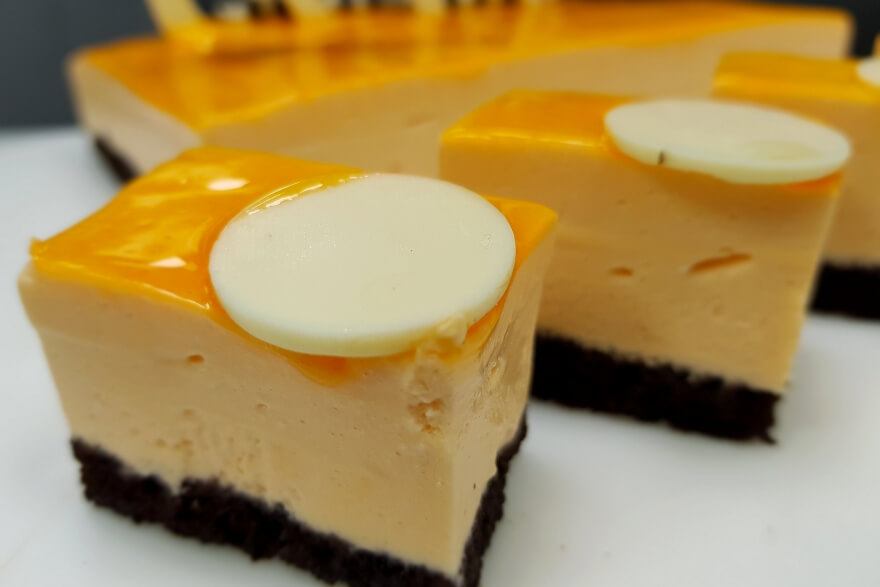 Choco Orange Mousse Pastry
Preparation Time: 20 min
Total Time: 2 hrs ((including refrigeration time)
Serves: 8
Ingredients:
Chocolate Sponge : 100 gms
Butter : 50 gms
Double cream  : 400 gms
White Chocolate Truffle : 50 gms
Bakery cream  : 250 gms
Gelatin  : 15 gms
Directions
Dissolve gelatin and keep aside.
Soften butter and combine with white chocolate truffle and bakery cream. Mix well.
Add gelatin and stir well.
Fold double cream in it gently.
Add Auris™ 'Orange 24K' Premium Food Flavour. Mix gently.
Layer mould with chocolate sponge and pour this mix in it.
Refrigerate it until set.
Serve garnished.