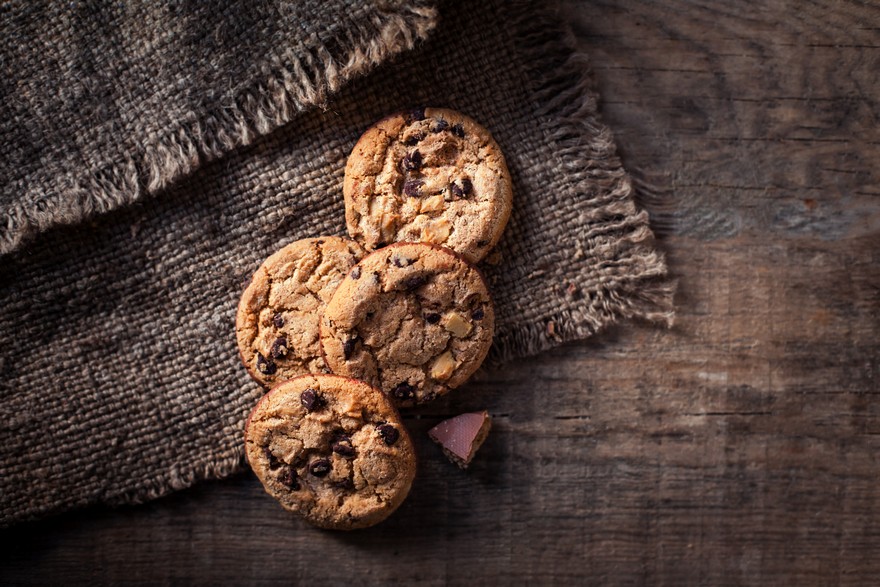 Choco Orange Cookies
Preparation Time: 15 min
Cooking Time: 14 min (baking)
Total Time: 30 min
Serves: 30 cookies
Ingredients:
1 cup refined wheat flour
1/2 cup unsalted butter
1/2 cup granulated sugar
1/2 cup brown sugar
1/2 teaspoon cinnamon
1 cup dark chocolate chips, semi-sweet
1 teaspoon baking powder
1 teaspoon vegetable oil
1/4 teaspoon salt
Directions:
Start by preheating the oven to a temperature of 180° Celsius.
Use a wooden spoon to cream softened butter, both the sugars and vegetable oil in a bowl until they are fluffy and light.
Add Auris 'ORANGE 24K' Premium Food Flavour to the concoction.
In a different bowl of a small size, bring together baking powder, flour, cinnamon and salt and mix them.
Add chocolate chips to the batter and stir them into the mix.
Take baking parchment to line and grease two large baking trays.
Now, take heaped teaspoonfuls of the dough and place them onto the trays.
Take care to ensure each cookie is 1 inch apart.
Bake the cookies in preheated oven for 10-12 minutes until pale golden and just cooked through.
Be sure to cool them completely on a wire rack before serving. They can even be stored in an airtight container for a few days.