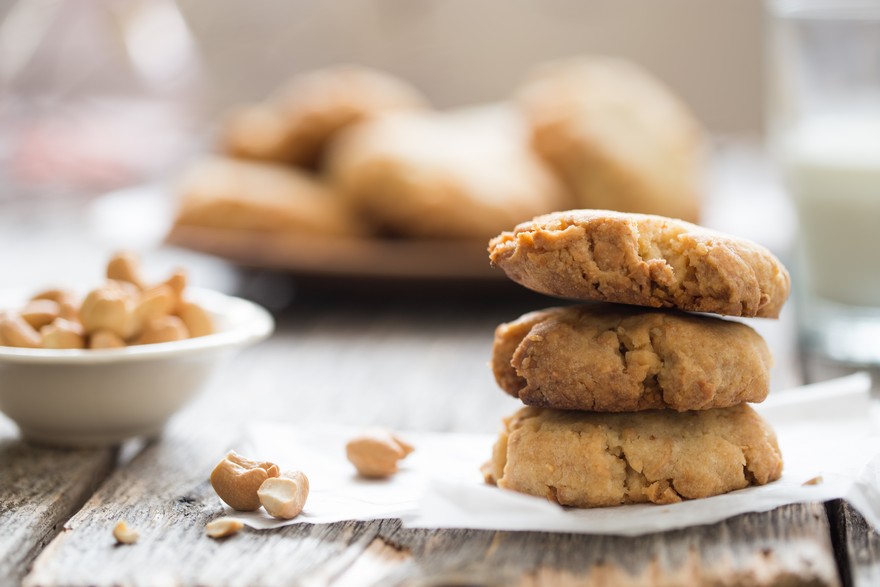 Butterscotch Cashew Cookies
Preparation Time: 15-20 min
Cooking Time: 10-12 min (baking)
Total Time: 25-30 min
Serves: 35-40 Cookies
Ingredients:
2 3/4 cups all-purpose flour
1 teaspoon baking soda
1 teaspoon Skim milk powder
1/2 teaspoon baking powders
1 cup Fat, softened
1 1/2 cups white powder sugar
1 egg
1 cup coarsely chopped cashew nuts
Directions:
Begin by heating the oven beforehand to 180 degrees Celsius.
Combine flour, baking soda, and baking powder together in a bowl and stir. Set aside.
In a separate bowl, beat the butter and sugar until fluffy and light.
Use a hand blender to beat in Auris 'BUTTERSCOTCH 24K' Premium Food Flavour and egg.
Slowly blend in the chopped cashew nuts and other dry ingredients.
Take one teaspoon of the batter and make a round ball from the dough.
Place these balls onto ungreased cookie sheets. You could cut out different shapes using cookie cutters.
Place the sheets in the oven and continue to bake for 10-12 minutes or until the cookies turn golden.
Once ready, take the cookies out of the oven and leave them to harden for a minute. Then, proceed to place them on a wire rack to reach room temperature.