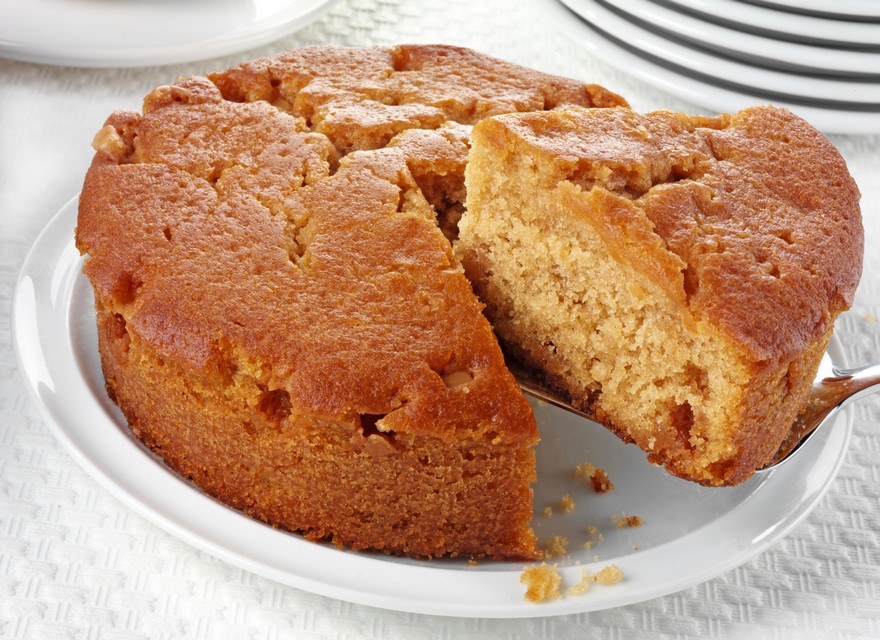 Butterscotch Cake
Preparation Time: 15-20 min
Cooking Time: 30-35 min (baking)
Total Time: 45-55 min
Serves: 600 gm
Ingredients:
1 1/2 cups refined wheat flour
2 tablespoons milk
3/4 cup softened butter
1/4 cup butterscotch crunches
2 eggs
1/2 cup powdered sugar
11/2 teaspoons baking powder
Pinch of salt
Directions:
Heat the oven beforehand to 180°C.
Add baking powder, salt and flour in a medium bowl and begin to sift, before setting it aside.
Using a non-stick piece of parchment or a greased greaseproof paper, line an 8-inch round cake tin.
Continue to beat sugar and butter in a bowl until they reach a fluffy and light texture.
Gradually beat in the eggs. Add milk and Auris 'BUTTERSCOTCH 24K' Premium Food Flavour.
Next, incorporate the flour, baking powder, butterscotch crunches and salt, continuing to beat the mixture.
Mix it to form a batter.
Smooth the top with an offset spatula, and smooth the surface.
Bake in the centre of oven, 30-35 minutes or until the cake is springy to the touch.
Cool the cake by turning it onto the wire rack.