Confectionery Flavours
We are a market leader in confectionery flavours. Whether you are a manufacturer of hard-boiled candies, chocolates, jellies, gums or toffies, we have an exhaustive library of confectionery flavours to meet all your needs. We have all kind of flavours such as brown, ethnic, floral, fruity, green, nutty or spicy to use in confectionery products. If you have a different flavour in mind, our in-house flavourists are right here to help you. They will be more than happy to take up the challenge and create a bespoke flavouring solution just perfect for your product.
We offer a wide range of liquid and encapsulated powder flavours for confectionery applications. Some confectionery products require high-temperature processing for a longer time. Flavour in encapsulated powder form can help in protecting the flavour profile in such scenarios. Flavourings in chewing gums disappear into the gum matrix. As a solution, flavour granules can be used in chewing gum applications to give a flavour burst reducing the need to use flavourings in higher dosages.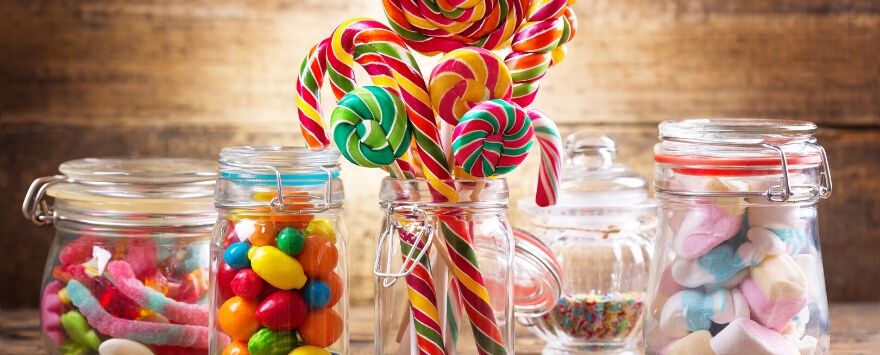 Consumers demand innovative taste and at the same time guilt-free options in whatever they eat. Our Sugar enhancers for confectionery can help you create sugar-free or low sugar confectionery products. Click to know more about Healthy Indulgence Solutions
For more information on flavours and creative ideas, connect with our confectionery experts today.