Keva to participate in the Food Ingredients Asia, 2017 in Bangkok, Thailand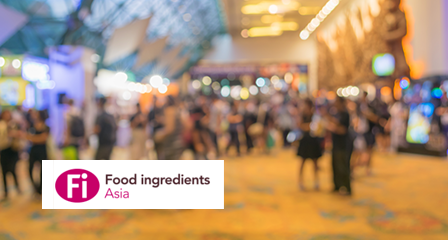 For the very first time, Keva will be participating in the Food Ingredients Asia 2017 – to be held in Bangkok, Thailand. The Food Ingredients Asia is an elite platform, where Keva Flavours will showcase its expertise in the field of food flavours. Come, witness a list of opportunities for food industry players at this expo and get a chance to experience our innovations.
While you review our latest product innovations and ideas, you will also get to observe new concepts and ideas in the bakery, confectionery, dairy and beverage segment. Interact with our experts, as we bring together our flavouring experts from Keva at this expo.
This year's expo will be held in the exotic location of Bangkok, over a course of 3 days covering major topics and activities that are essential for the growth of the food industry. You will find the latest delicacies and cuisines, being showcased as a popular theme amongst the masses.
Brimming with quality and innovation, this experience will increase your knowledge and help your business boom. So, come and be a part of our demonstration from the 13th to 15th of September in Bangkok.
Date: 13th to 15th September, 2017
Venue: Stall # X1, Bitec, Bangkok, Thailand