Keva to host Bakery Meet on 25th Jan, 2018 in Ludhiana, India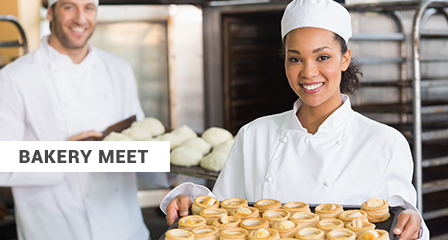 Witness the recent trends in Bakery and various sub-categories and be a part of the grand Bakery Meet being held on 25th January, 2018 in Ludhiana. Here, we will be showcasing our innovative ideas in the concept sharing sessions and share ground-breaking thoughts in different sub-categories like cakes, cookies, muffins, and biscuits.
The importance of product innovation has elevated in this fast-paced world, as we meet the growing demands of consumers. Regular research and surveys across different regions have helped us analyse the various flavours in demand, consumer habits and the psychology behind buying them.
Indulge in fascinating concepts that are unique and reap the benefits, both as a customer and a seller. Grace us with your presence at the venue.
Call +9122 2164 3300 to book your seat today or send us email at kevaflavours@keva.co.in
Date & Time: 25th Jan, 2018; 11:00 am to 1:30 pm
Venue: Regenta Central Klassik, Link Road, Opp Model Town, Ludhiana, Punjab, PIN: 141002, INDIA